Data from LivevolPro indicate that 28% of VIX call transactions are being bought on the bid, versus 16% sold at the ask, reflecting a lack of price sensitivity on the part of the buyers of VIX calls, who are the driving force behind these transactions. All told, a record 1.3 million VIX options contracts have been traded, breaking the old record of 1.22 million from September 11, 2012.
Note also that while the VIX's implied volatility has been on the rise as of late, at its current level it is in the middle of its 2012 range.
The equities market may feel more orderly and composed today, but in the options market, there are signs of increasing anxiety and concern.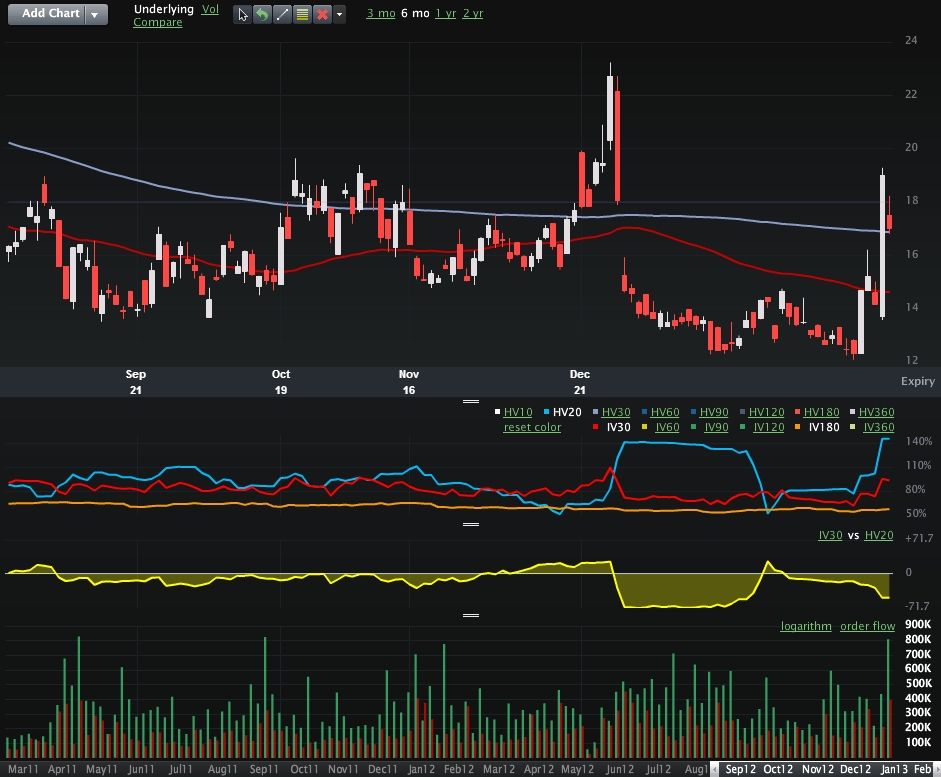 [source(s): LivevolPro.com]
Disclosure(s): neutral position in VIX via options; Livevol is an advertiser on VIX and More
This article is brought to you courtesy of Bill Luby From The VIX and More.
Related Tickers: iPath S&P 500 VIX Short Term Futures TM ETN (NYSEARCA:VXX).