Based on preliminary details that members of the Obama administration began discussing last week, defense contractors won't be touched by most of the planned spending reductions.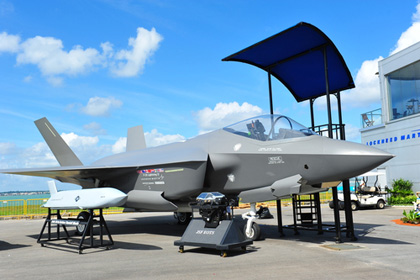 While President Obama's fiscal 2015 budget does include significant defense spending cuts, most of those are expected to come from reduced troop levels, base closings, and dropping a handful of weapons programs, particularly the A-10 "Warthog" ground attack aircraft and the Army's Ground Combat Vehicle. The budget also proposes reducing the number of littoral combat ships the Navy was planning to buy from 52 to 32.
Most of the talk in Washington, especially from Republicans, has been about those cuts as well as the reduction of U.S. Army troop levels from 520,000 to about 440,000.
That's kept the preservation of several big-ticket, high-tech weapons programs in the budget out of the spotlight, which is probably just fine with the defense contractors.
Wall Street did notice, however, as several defense stocks such as Lockheed Martin Corp. (NYSE: LMT) and Northrop Grumman Corp. (NYSE: NOC) hit 52-week highs.
After several lean years marked by reduced military needs from winding down of the wars in Iraq and Afghanistan, defense contractors see brighter days ahead.
"We now see again a marketplace in the future, even in sequestration, that actually has growth two years out," Lockheed Martin chief of finance, Bruce Tanner, said at a recent conference.
How the Obama 2015 Budget Will Boost Defense Stocks
The few programs that are getting cut from the defense budget will help pay for those that are not, as well as some new priorities.
One of the biggest winners in 2015's Obama budget is Lockheed Martin's F-35 Joint Strike Fighter plane the most expensive defense program in history– which will have nearly all of its funding preserved.
A new bomber program that both Lockheed Martin and The Boeing Co. (NYSE: BA) are expected to bid on also retains its funding, as does Boeing's new air-to-air refueling tanker.
Northrop Grumman's Global Hawk unmanned surveillance drone program also survives the president's 2015 budget.
General Dynamics Corp. (NYSE: GD) will get several goodies, including $90 million to continue upgrading M1A2 tanks, an extra $45 million for its Stryker combat vehicle program, and $1.2 billion to build Virginia-class submarines in Newport News, Va., in partnership with Huntington Ingalls Industries Inc. (NYSE: HII).
The defense budget also includes $4.5 billion for missile defense, including $560 million to develop a new and improved interceptor. Companies working on that research include Boeing, Lockheed Martin, and Ratheon Co. (NYSE: RTN).
Only one item in President Obama's 2015 budget took observers by surprise.
That was the inclusion of $1 billion for the development of a more fuel-efficient jet engine, with goal of reducing fuel consumption by 25%. The Pentagon's annual fuel bill exceeds $20 billion.
The two primary companies working on this project are Pratt & Whitney, a unit of United Technologies (NYSE: UTX), and General Electric Co. (NYSE: GE).
More Reasons to Like Defense Stocks
Beyond the generous funding in the president's 2015 budget, defense stocks are well-positioned to continue their upward climb.
One thing people sometimes forget is that the defense contractors, knowing that President Obama had promised to end the wars in Iraq and Afghanistan, reacted accordingly by slashing expenses, mainly by laying off employees.
Now that the budget cuts are reversing, the defense companies are lean and poised for big profits.
Finally, U.S. defense contractors aren't just going to sell more to the Pentagon; global defense spending is on the rise as well.
According to IHS Jane's, global military spending will increase this year for the first time since 2009.
"Russia, Asia and the Middle East will provide the impetus behind the growth in global military spending expected this year and will drive the recovery projected from 2016 onwards," Paul Burton, director of IHS Jane's Aerospace, Defense and Security, told Bloomberg News.
Worldwide defense spending is expected to increase 0.6% in 2014, to $1.547 trillion, Jane's said.
U.S. defense stocks that will benefit from the growing global market for weapons include Lockheed Martin, Northrop Grumman, Boeing, and Raytheon.
Written By David Zeiler From Money Morning
We're in the midst of the greatest investing boom in almost 60  years.  And rest assured – this boom is not about to end anytime soon.  You see, the flattening of the world continues to spawn new markets  worth trillions of dollars; new customers that measure in the billions;  an insatiable global demand for basic resources that's growing   exponentially; and a technological revolution even in the most distant  markets on the planet.  And MoneyMorning is here to