Dividend yields rise as stock prices drop, and there are now four stocks in the Dow that offer 4% dividend yields or higher.
Here is a rundown of these high-yielding blue-chip stocks, and why the Dow dividend stocks  might be good additions to an income investor's portfolio.
Chevron (NYSE: CVX)
Dividend Yield: 5.6%
Chevron is a member of Big Oil, and its stock is down a whopping 31% year-to-date. Of course, the steep decline in oil prices this year is the reason for Chevron's poor stock performance.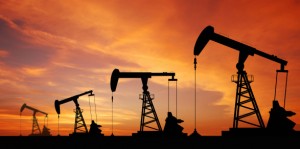 Chevron's cash flow from operations decreased 41% last quarter. But fortunately, Chevron is aggressively cutting costs to help keep its dividend intact. Over the first half of the year, Chevron cut capital expenditures by 13% year over year.
In addition, Chevron sold $3.9 billion of assets just last quarter, and has realized nearly $11 billion in asset sales over the past 18 months. Lastly, Chevron curtailed its stock repurchase program, which will save another $5 billion each year.
This at least offers hope that Chevron will maintain its dividend. Investors are hoping Chevron's closest competitor maintains its dividend as well.
Exxon Mobil (NYSE: XOM)
Dividend Yield: 4%
Like Chevron, Exxon Mobil has taken a big hit from the crash in commodity prices. This stock is down 21% so far in 2015. That is due to the oil crash, which is clearly hurting Exxon. Its profits declined by 49% over the first half of the year.
Crude oil is below $50 per barrel, but that didn't stop Exxon Mobil from increasing its dividend by 6% this year. Longer-term, ExxonMobil's dividends have increased at a 6% rate for the past 32 years, according to the company.
This long of a dividend streak means Exxon Mobil is a tried-and-true company that has stood the test of time, even during downturns in the oil market.
Caterpillar (NYSE: CAT)
Dividend Yield: 4.2%
Caterpillar is not an oil company, but it's suffering guilt-by-association. The stock is down 19% year-to-date, because Caterpillar's machinery caters heavily to the mining and energy industries. That is taking a steep toll on Caterpillar's business, because precious metals prices have declined significantly right alongside oil and gas.
Caterpillar's earnings per share declined 26% last quarter. But Caterpillar is determined to keep returning cash to investors. The company raised its dividend by 10% this year, even in the difficult operating climate. The company remains solidly profitable and generates enough cash flow to continue paying dividends.
Verizon Communications (NYSE: VZ)
Dividend Yield: 4.9%
Of this group, Verizon has performed the best year-to-date. The stock is down just 1% in that time, largely because it has nothing to do with the energy and materials industries.
As a huge telecommunications company, Verizon has enjoyed robust cash flow generation over the past few years. This has fueled its impressive dividend. Most telecoms return the bulk of their free cash flow to investors as a dividend.
In the first half of the year, Verizon generated an impressive $10 billion of free cash flow. The company returned $4.2 billion to investors in dividends in that time. Such high free cash flow allows Verizon to steadily grow its dividend over time. Verizon actually just increased its dividend by nearly 3%, on Sept. 3.
The key takeaway is that these four stocks are not performing well this year. But at the very least, that has kept their dividend yields high. These 4% to 5% dividend yields could be very attractive for income investors.
This article is brought to you courtesy of Bob Ciura from Wyatt Research.