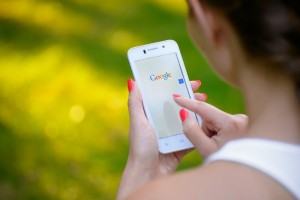 According to a Bloomberg report, the FTC is looking into whether Google Inc. (NASDAQ:GOOGL) is harming competitors by giving its own services preferential treatment on the Android platform.
Google licenses Android to device makers for free, but requires that its apps and services be installed and displayed prominently. Google has gradually increased the number of required apps and services to about 20.
The FTC's antitrust concerns over Android mirror investigations launched in other regions of the world. In April, the European Union began an investigation into both Android and Google's search engine.
While we have few details of the FTC probe, the similar EU investigation is looking at three possible violations:
That Google illegally required hardware makers to install its apps and services while excluding those of rivals.
That Google required hardware makers to use Google products on all their devices, thus preventing them from selling devices with offerings from Google's rivals.
That Google bundled its apps and services together in such a way that it was not possible for hardware makers to use an alternative from another company (for example, linking Google's search engine to someone else's mapping app).
And Google's regulatory headaches are not contained to the United States and the EU.
Google Now a Global Antitrust Target
Other large markets, such as Brazil and India, also have launched inquiries into what they consider Google's anticompetitive practices, mostly pertaining to its search business.
"It's a consequence of their stature, and I think in many agencies you have, country by country, a large number of affected firms going to the competition agency saying, 'You have to do something,'" William E. Kovacic, a professor of law at George Washington University and former FTC chairman, told The New York Times.
But Google should have seen the increase in regulatory scrutiny coming.
You see, Google dominates online search with a global market share of about 91%, according to StatCounter. And the Android operating system runs about 80% of the world's smartphones.
That kind of dominance, especially in search, has fueled Google's rising profits over the past decade. GOOGL stock has risen 250% in the past 10 years.
But near-monopolies also attract the attention of regulators, as Microsoft Corp. (Nasdaq:MSFT) discovered in the late 1990s. Battles over the integration of the Internet Explorer browser with the Windows operating system damaged Microsoft's reputation and contributed to 10 years of stock price stagnation.
At one point in the U.S. case, the court ordered that Microsoft be broken up, a fate the company narrowly escaped.
But even if Google doesn't face a break-up order, the consequences of these antitrust investigations have the potential to damage Google's business. Here's what could happen…
How Antitrust Actions Could Hurt Google Stock
Let's go back to the Microsoft case.
In the end, Microsoft settled. The company had to make Windows interoperable with other software and could not force PC makers into exclusive agreements. In the EU, Microsoft wound up also paying about €1.7 billion ($1.9 billion) in fines.
Because Microsoft makes most of its revenue from sales of Windows and Office, the settlement did not have much of an impact on the company's business model. Most of the damage was to the company's public image as a result of years of bad publicity. The long legal battle also was a major reason CEO Bill Gates stepped down in 2000.
But Google has more to lose than did Microsoft, putting Google stock more at risk.
First of all, the harm to Google's reputation could be greater. In addition to getting tagged (as Microsoft was) as a corporate bully, the integrity of Google's crown jewel, search, will be called into question.
The EU allegations regarding search claim that Google inserts results for its own services "irrespective of its merits." Not only is that not fair to everyone vying for the highest possible spot in a Google search, it's cheating users who expect to get the most relevant results.
That's the sort of thing the media will emphasize as the legal fights drag on.
But it gets worse. Online advertising, most of it from search, is how Google makes about 90% of its revenue.
The antitrust remedies in these cases will are likely force changes in how Google displays search results, as well as how it has leveraged Android's dominance to push mobile users to apps and services it can monetize.
At this point, it's impossible to quantify exactly how much of an impact the antitrust actions will have on Google stock. But it represents a clear and present danger to future earnings. That expectation of lofty future earnings is the main reason Google stock trades at 30 times earnings and not closer to the Standard & Poor's 500 average of about 20.
A decline in GOOGL's P/E ratio to 25, for example, would shave more than 17%, or $110, from the current Google stock price of about $640.
For Google stock investors, the wave of antitrust investigations doesn't mean it's time to panic. The company's business remains strong. But it's definitely a risk factor that needs to be watched very closely.
The Bottom Line: A new FTC investigation into how Google's Android operating system is just the latest of many ongoing antitrust probes that threaten Google stock. The example of Microsoft shows just how damaging an antitrust case can be. And because these investigations target Google's core business of search-based online advertising, they could be especially damaging. Google investors need to keep a close eye on these cases.
Written By David Zeiler From Money Morning
We're in the midst of the greatest investing boom in almost 60  years.  And rest assured – this boom is not about to end anytime soon.  You see, the flattening of the world continues to spawn new markets  worth trillions of dollars new customers that measure in the billions;  an insatiable global demand for basic resources that's growing   exponentially; and a technological revolution even in the most distant  markets on the planet.  And Money Morning is here to help investors profit handsomely on this seismic shift in the global economy. In fact,  we believe this is where the only real fortunes will be made in the  months and years to come.