Now investors are asking us, "Will Dell buy EMC?"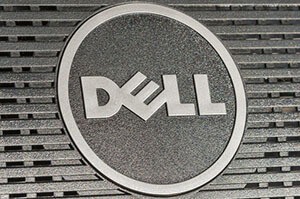 Nothing official has been announced yet, but if a deal transpires, it would be one of the largest technology acquisitions ever.
EMC has a market cap of $50 billion, and Dell Inc. is the world's third-largest computer maker. The PC giant was taken private in October 2013 in a $25 billion buyout coordinated by founder Michael Dell and private equity firm Silver Lake.
EMC thrived in the 1990s as companies rushed to bulk up on storage gear. Later, as customers reduced spending on storage equipment, EMC revamped its product line to meet the growing needs of the mobile market and other emerging technologies.
Still, the EMC stock price has underwhelmed investors. Even with Thursday's gains, EMC shares are down 9% year to date. And now the industry is becoming more crowded…
Just this week, another highly anticipated tech storage IPO hit Wall Street with the Pure Storage Inc. (NYSE: PTSG) IPO. While the stock was greeted with a lackluster reception, ending the first day at $16.01 after pricing at $17 a share, the IPO brings increased competition to the market.
And EMC isn't just facing pressure from competitors. The firm is also under pressure from an activist investor…
Will Dell Buy EMC? Activist Investors Push for Change
In 2014, activist investor Elliott Management took a 2% stake in EMC. The hedge fund has pushed EMC to spin off its VMware subsidiary. EMC own 80% of VMware Inc. (NYSE: VMW), a virtualization infrastructure solution company that boasts a $34.35 billion market cap.
For Dell, buying EMC would bolster its footprint in the PC market and strengthen its presence among corporate clients. Founder Michael Dell has been trying to revamp his namesake company founded in 1984. The goal is to morph Dell into a complete provider of vast enterprise services like Hewlett-Packard Co. (NYSE: HPQ) and International Business Machines Corp. (NYSE: IBM).
If a deal is completed, Dell would likely become a publicly traded company that effectively controls EMC, according to CNBC.
Still, even some analysts are asking, "Will Dell buy EMC?" Many remain skeptical…
"Of all the options potentially on the table, we would view a merger with the now-private Dell as a nightmare scenario that would lack strategic synergies and further complicate EMC's troubled growth path," FBR Capital Markets analyst Daniel Ives wrote in an investor note.
While a deal would make a "ton of sense" for Dell, EMC/VMware holders would still prefer a breakup of those two companies, Ives added.
Either way, we should have an answer soon.
Reuters recently reported that Elliott Management has given EMC most of October to address its demands.
EMC is scheduled to report quarter earnings on Oct. 21 before the open. Expectations are for earnings per share of $0.45, up from $0.43 in the prior quarter and $0.44 in the same quarter a year ago. Investors will keep a close eye on the report for any Dell acquisition news.
Written By Diane Alter From Money Morning
We're in the midst of the greatest investing boom in almost 60 years. And rest assured – this boom is not about to end anytime soon. You see, the flattening of the world continues to spawn new markets worth trillions of dollars; new customers that measure in the billions; an insatiable global demand for basic resources that's growing exponentially; and a technological revolution even in the most distant markets on the planet.And Money Morning is here to help investors profit handsomely on this seismic shift in the global economy. In fact, we believe this is where the only real fortunes will be made in the months and years to come.