On the 6-month chart for the Dow Jones Industrials, it looks like it is rolling over and set to drop again after arriving at the red downtrend line shown. However, the pattern that has formed over the past few weeks could be an intermediate base that might lead to a significant rally, especially as it has developed just above a still rising 200-day moving average.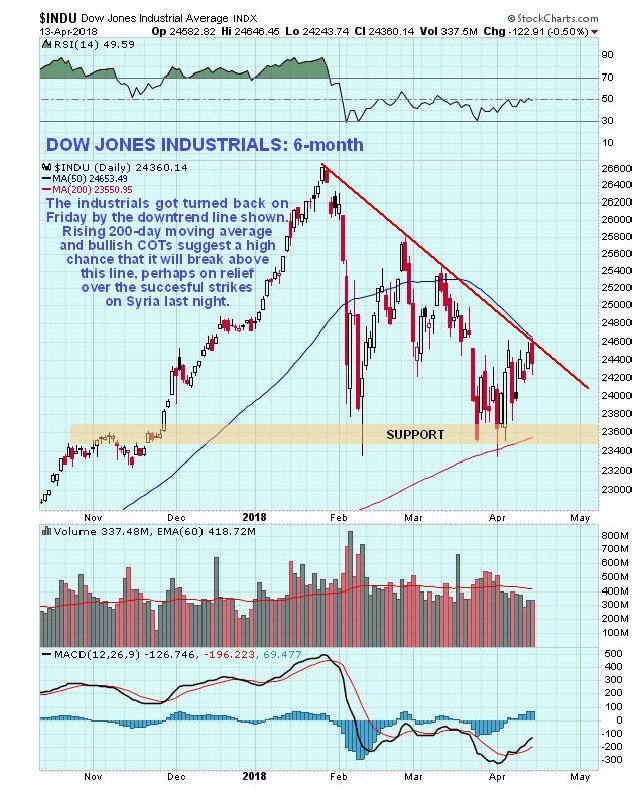 On the 6-month chart for the S&P500 index we can see that a similar potential intermediate base has also formed. Here though it is still quite some way below the red downtrend line.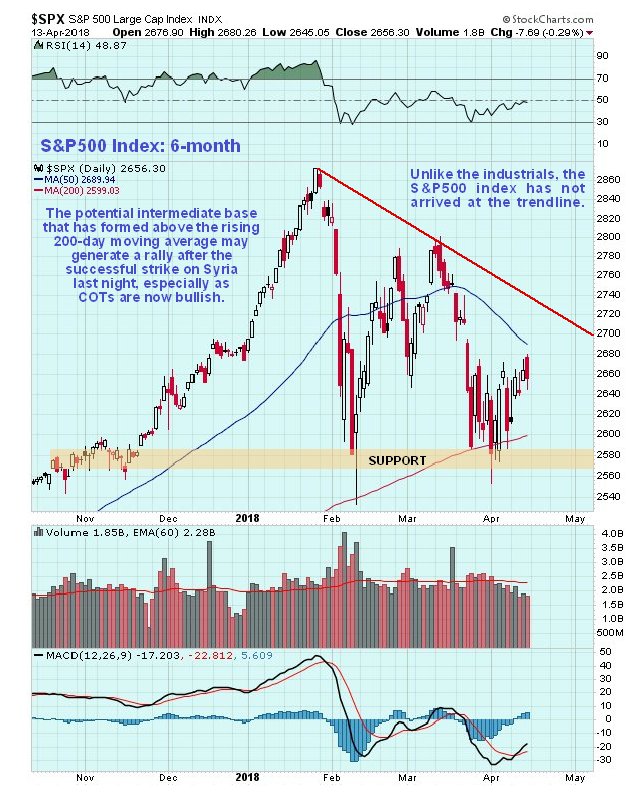 A factor making an advance from here much more likely is the latest COTs, which show the Small Specs now heavily short and the Commercials heavily long. This is a setup that typically leads to a significant rally.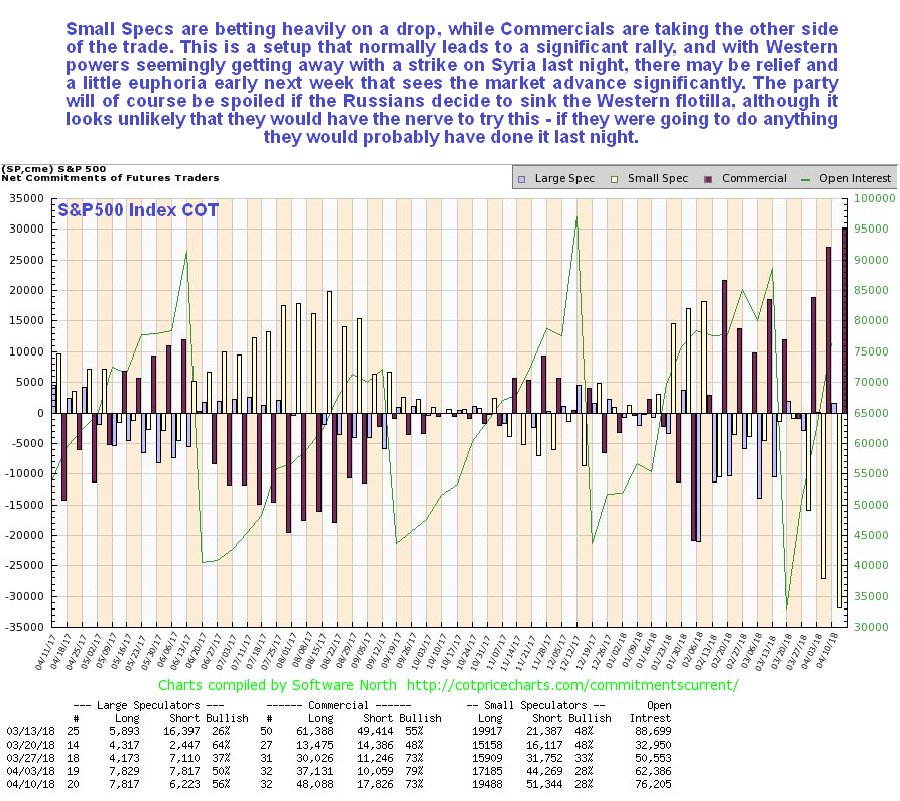 Click on chart to see a larger, clearer version.

The latest Hedgers chart shows that Smart Money is a lot more bullish than Dumb Money, which also makes a rally more likely.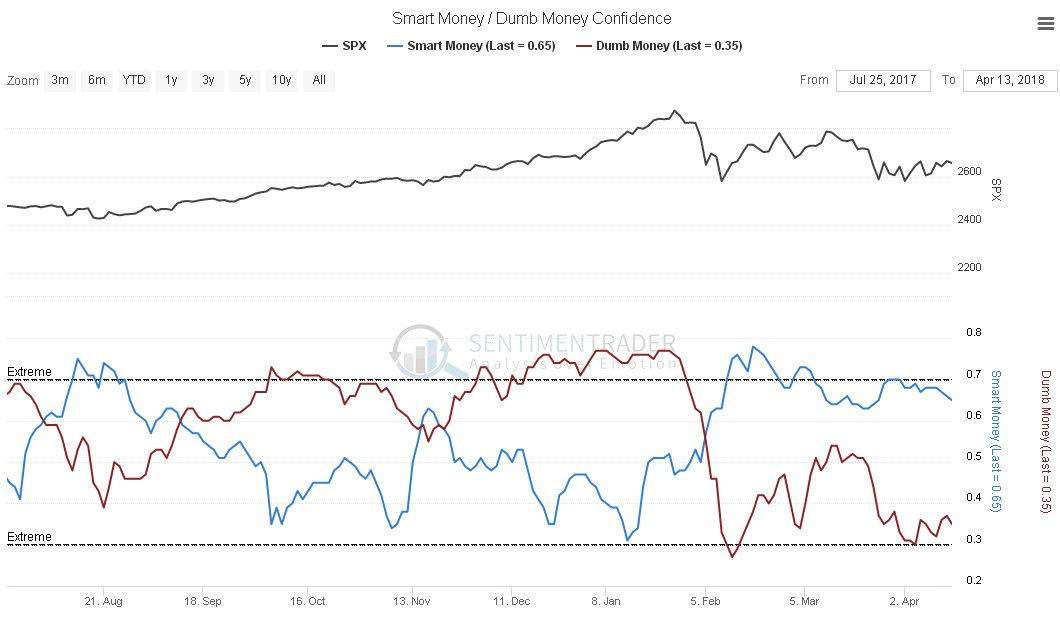 Click on chart to see a larger, clearer version.

Chart courtesy of sentimentrader.com

Fundamentally, a reason for a rally next week would be the West seemingly getting away with striking Syria last night, without any immediate adverse consequences. This could lead to a sense of relief and perhaps a little euphoria in the market.
---
The SPDR S&P 500 ETF Trust (SPY) rose $1.63 (+0.61%) in premarket trading Monday. Year-to-date, SPY has declined -0.64%.
SPY currently has an ETF Daily News SMART Grade of A (Strong Buy), and is ranked #1 of 145 ETFs in the Large Cap Blend ETFs category.
---
This article is brought to you courtesy of Streetwise Reports.