Copper is at an interesting juncture. On its latest 8-month chart we can see that within the next few weeks it will be forced to break out of a Symmetrical Triangle pattern that is now rapidly closing up. Although it could break in either direction, the rather positive Accumulation line and rising 200-day moving average suggest a higher probability that it will break out upside. However, we cannot grasp the big picture using only an 8-month chart, so now we will zoom out and see what it looks like on a longer-term chart.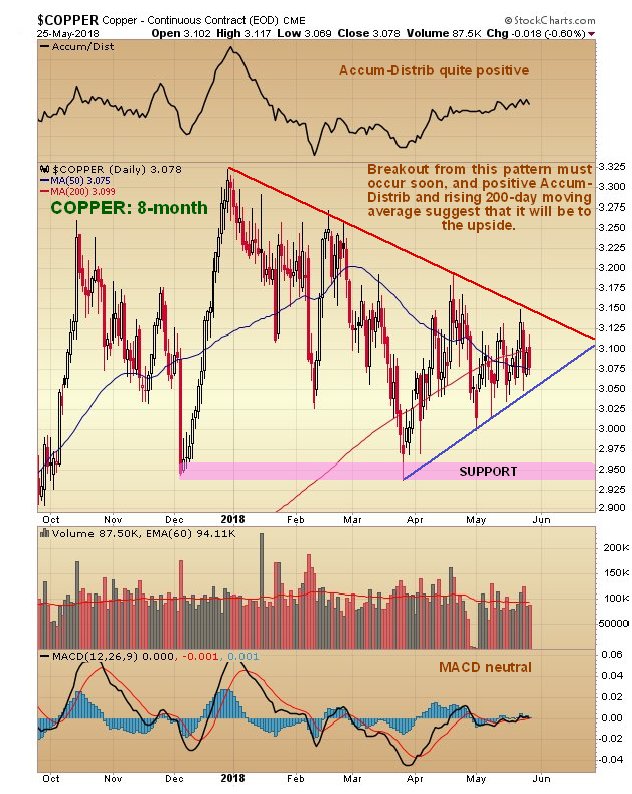 On the 2-year chart all becomes clear: copper is advancing within a well-defined parallel bull market uptrend channel, and we can see that the sideways pattern that has built out over the past nine months since early last September looks like a consolidation following the upleg in the middle of last year, that should be followed by another upleg imminently. However we are also aware that there is some risk that it is a top because of the Dome shape of the pattern, and the rather unsupportive COT, so while we are expecting another upleg to develop, we cannot rule out a downside break and thus we can say that the higher support level shown on the chart needs to hold to maintain the bullish outlook.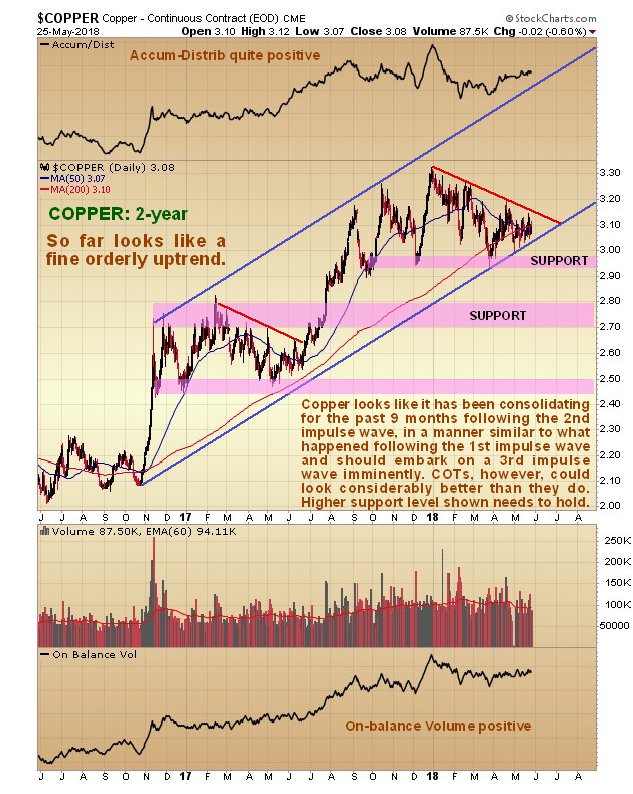 The long-term 10-year chart shows that the current bull market in copper started late in 2016 with a sizable upleg. While a third upleg is now expected to develop, we can see that copper will encounter a considerable degree of resistance on the way up, and since this exists across a broad band, no specific resistance levels are drawn on the chart. Volume indicators are strong overall which increase the likelihood of another upleg developing.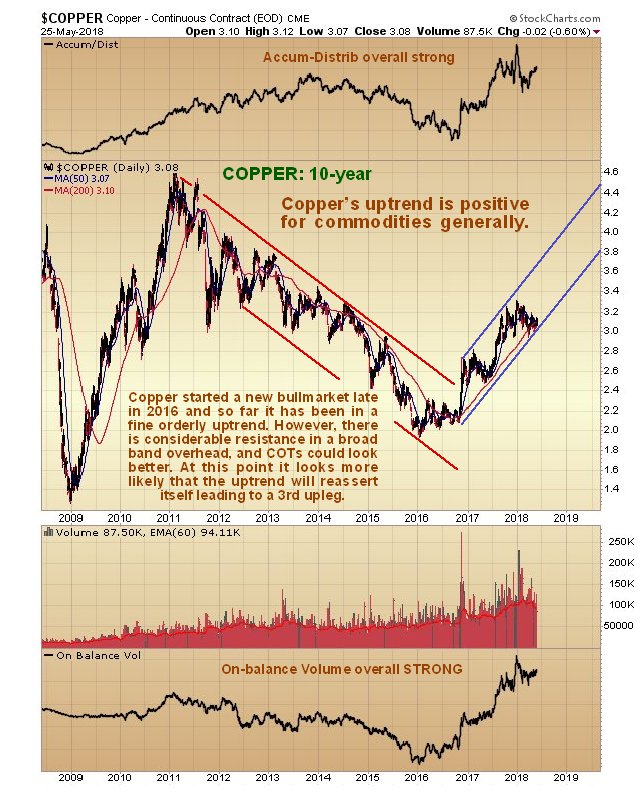 Finally we can see that latest COT readings are not very encouraging, with rather high Commercial short and Large Spec long positions. However, although they are higher than we would like to see, they are not at levels that preclude another rally developing, especially as there is nothing to stop them rising to clear new high readings for the year.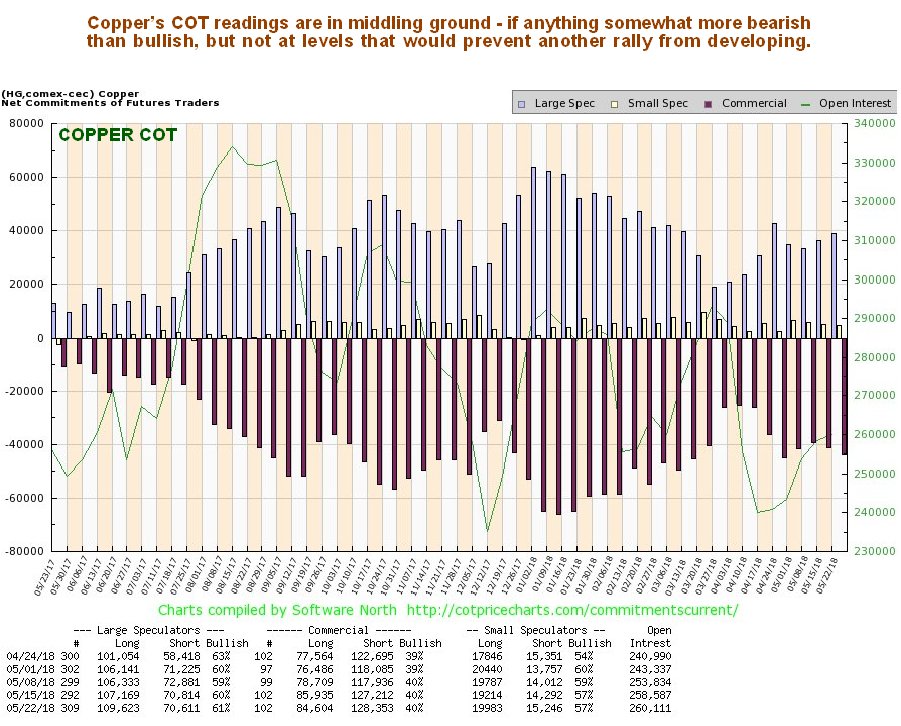 Our conclusion then is that copper is more likely to break out into a third upleg than it is to break down, although we are not blind to that possibility. We will now proceed to examine the charts of a range of copper stocks that look like they are poised to advance, and this being the case, increase the probability that copper will break to the upside soon.
---
The iPath Bloomberg Copper Subindex Total Return Sub-Index ETN (JJC) was unchanged in premarket trading Thursday. Year-to-date, JJC has declined -7.94%, versus a 2.56% rise in the benchmark S&P 500 index during the same period.
---
This article is brought to you courtesy of Streetwise Reports.