Some buy signals were even generated from that bounce, but now it seems to be failing again without having fulfilled even the most basic target of an oversold rally — the declining 20-day moving average of $SPX. That may still happen, of course, but for now there is resistance at 2820 (the highs of this week). Support is at 2710.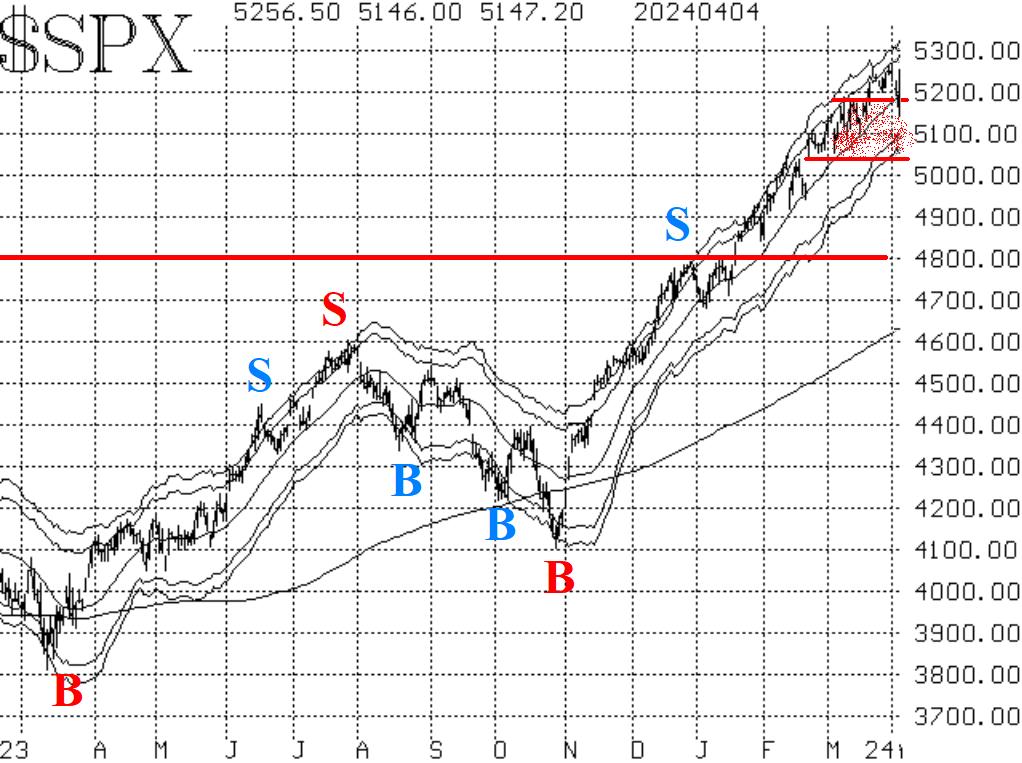 Equity-only put-call ratios remain on sell signals. They continue to climb as put volume was very heavy again on most days this past week.
Market breadth was abysmal on the decline a week ago, and it has not improved all that much this week. There was a "90% up day" on October 16th — the first one in a couple of years. But the breadth oscillator was never able to roll over to a buy signal. It remains deeply oversold.
$VIX fell back this week, which is somewhat bullish, but it is also in an uptrend, which is intermediate-term bearish for stocks. $VIX would have to close back below 15 in order to turn completely bullish on stocks again.
In summary, the bulls are having a little more trouble with this current decline than they had anticipated. Right now, it would be quite bearish if $SPX made new lows and would be bullish if it rose above 2820. In between, expect "noisy" action.
---
The SPDR S&P 500 ETF Trust (SPY) closed at $276.25 on Friday, down $-0.15 (-0.05%). Year-to-date, SPY has gained 3.93%.
SPY currently has an ETF Daily News SMART Grade of A (Strong Buy), and is ranked #1 of 152 ETFs in the Large Cap Blend ETFs category.
---
This article is brought to you courtesy of McMillan Analysis Corp..