Jim Bach: We're looking at one of the best silver investing opportunities of the year right now…
You see, silver took a hit in July, sinking 3% after an unseasonal June rally.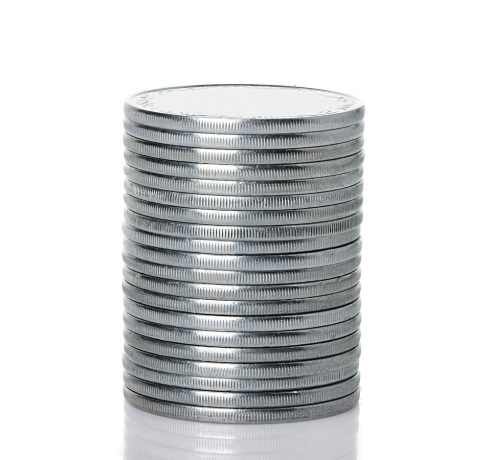 This decline, though, is not a bad thing – it's a great opportunity to buy silver. With silver trading at just under $20, there's a lot of potential upside after summer winds down.
"For me, when [trading] stays kind of muted, then there's great opportunity where you don't have to rush in but you can step in," Richard Checkan, chief operating officer (COO) of Asset Strategies International in Rockville, Md., told Money Morning.
Here are three reasons why we're buying silver now.
Reason No. 1 to Buy Silver Now: Big Money investors are increasing silver holdings.
When exchange-traded funds (ETFs) bulk up on silver holdings, the silver price rises – just as it falls when ETFs dump the metal.
In the first six months of 2013, ETFs shed 5.2 million ounces of silver, representing a 0.8% decrease in physical holdings, according to data from Thomson Reuters.
Silver then plummeted. The silver spot price dropped close to 40%, to just below $18.50, by the end of June.
But from then on, ETFs reversed course. For the last six months of 2013, these ETFs' holdings increased by 6.7 million ounces. For the first six months of this year, the trend continued and ETFs added another 7 million ounces.
In the yearlong period that followed the ETF selloffs in 2013, physical holdings grew 2.2%.
Unsurprisingly, silver prices began to turnaround. From the end of June 2013 to the end of June this year, silver was up 7.7%.
July did see a slight drop in ETF silver holdings, but the bulk of that action was due to profit-taking after an uncharacteristic silver price rise in June.
ETF silver holdings are still up despite this slight July hiccup.