Tyler Laundon: After a tough 12 months it's time to buy 3D printing stocks again.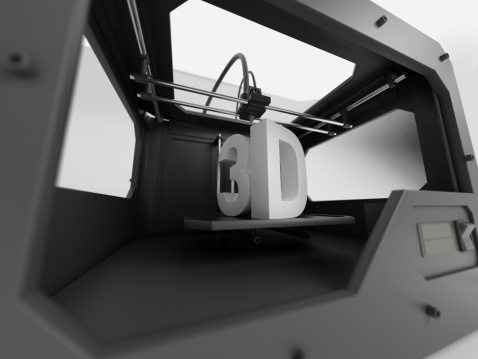 You're likely familiar with the concept of 3D printing by now. Technically known as "additive manufacturing", 3D printing is the process of laying down successive layers of material to build objects of almost any shape.
Industrial printers use a variety of materials to "print" objects. Plastics are the most common material used, although metals and even wood are being increasingly used as printer jets and software become more sophisticated.
3D printing stocks soared in popularity over the last few years as the technology became more affordable and the companies enjoyed rapid growth.
For instance, from 2010 to the end of 2013 3D Systems (NYSE:DDD) rallied more than 2,000%. The hot market led to several public offerings for companies that had been in the game for years, though performance was mixed.
The ExOne Company (NASDAQ:XONE) rallied more than 300% after going public in late 2013, while Materialize (Nasdaq:MTLS) has fallen steadily from a high of $14 to under $10 since going public in June 2014.
While the timing of these IPOs led to significantly different returns in the months after going public, and the broad group fell on tough times in late 2014, one thing remains clear: 3D printing is not a fad, and there remains room in the industry for many companies to thrive.
The technology is reshaping manufacturing processes around the world. Use of printers is moving beyond prototyping, hobbyist use and small-scale manufacturing, and becoming a reality in full-scale production lines.
Want More Great Investing Ideas?