Diane Alter:  FireEye Inc. (NASDAQ:FEYE) stock dropped nearly 23% Thursday amid mixed Q3 results and a tepid full-year outlook.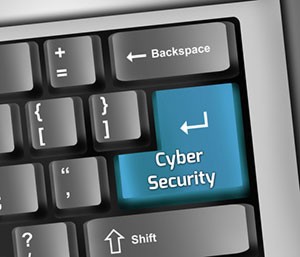 After sinking to a 52-week low intraday, shares ended yesterday's session down 22.8% to $22.46. FEYE stock rebounded slightly today (Friday), up 4%, but it's still down 26% year to date.
After Wednesday's close, FireEye reported a loss of $0.37 per share. That beat analysts' forecasts of $0.45. But revenue of $165.5 million fell short of the $167.1 million forecast.
FireEye's billings were also soft. FireEye reported quarterly billings of $210.6 million, which was less than the $225 million to $230 million it had projected in July.
The company also revised its expected yearly revenue to a range of $620 million to $628 million. That was down from the $630 million to $645 million it had predicted in July. FireEye now expects a loss of $1.61 per share to $1.63 per share for the full-year 2015.
CEO Dave DeWalt blamed the company's poor performance on an agreement recently struck between U.S. President Barack Obama and China's President Xi Jinping. The oral agreement between the two world leaders forbids their respective countries from hacking each other for economic gain.
Nonetheless, DeWalt believes the industry's long-term trend remains favorable.
"In my view, cybersecurity is the single biggest enterprise IT segment, and it will be for a long period of time," DeWalt said. "Just because a little China policy might change does not mean that in the years to come, the arms races and warfare games in the cyber domain isn't going to put some company in an unbelievable position for valuation."
Despite the recent agreement, China remains the single biggest cyber threat to the United States. Roughly 70% of America's corporate intellectual property theft is believed to originate from the Asian nation.
In total, the U.S. federal government suffered a staggering 61,000 cyber-security breaches last year alone.
Hacking has become so widespread that the FBI now operates a most wanted list for cybercriminals. The most expensive virus to date is MyDoom, an email worm estimated to have caused $38.5 billion in damages.
Cyber threats continue to increase in severity and sophistication. That is expected to propel the cybersecurity market to grow from $71 billion in 2014 to more than $155 billion in 2019, according the Q2 2015 Cybersecurity Market Report.
But individual cybersecurity stocks can be notoriously volatile. This week's swoon in FEYE stock is the perfect example.
That's why we recommend this safer and less volatile investment as the best way to play cybersecurity stocks…
How to Invest in Cybersecurity as FEYE Stock Tanks 
The pick is the PureFunds ISE Cyber Security ETF (NYSEARCA:HACK), because it offers a broad play on the entire industry.