Ian Wyatt:  At $25 billion, it was the biggest initial public offering of all time.
The company was Alibaba Group Holding Ltd (NYSE:BABA), a dominant force in the world of e-commerce.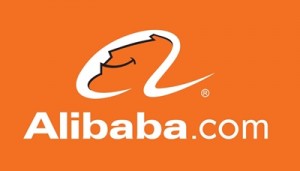 Here in the U.S., few people know much about Alibaba. But in China, the company is an absolute powerhouse. I like to say that Alibaba is a combination of Amazon.com (NASDAQ: AMZN) and eBay (NASDAQ: EBAY).
Alibaba is a leading global e-commerce company, providing an online store, auctions, marketplaces for retail and wholesale products, online payments services and cloud computing services.
Of course, the Alibaba IPO was a huge success.  Shares were offered at $68 and closed the first day at $92. That gave IPO investors the opportunity for a 38% gain … in a single day.
The size of the Alibaba IPO was unique. And today, Alibaba is the most valuable e-commerce company in the world. Its $227 billion market cap makes Alibaba 15% more valuable than its biggest competitor: Amazon.
Today, there are many reasons to be bullish on Alibaba.
First, China's economy is growing quickly. This year's 7.1% growth rate is impressive. While that's down from 10% growth a few years ago, it's far superior to the 0%-2% gross domestic product growth in the U.S. and Europe.
Second, China is huge. With a population of 1.3 billion, China is four times the size of the U.S.
Third, Chinese people are increasingly using the Internet. For example, mobile phone use is expected to increase from 77% of the population in 2014 to 87% by 2016.
A growing economy, large market and increased use of the Internet and mobile devices all provide strong tailwinds for Alibaba.