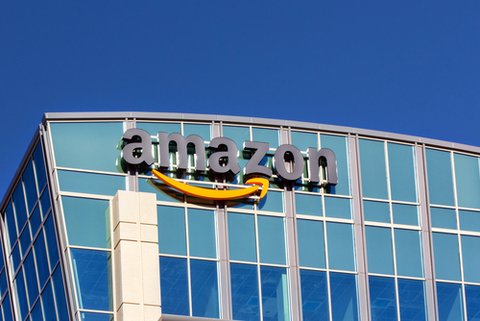 While Seattle, Wash.-based Amazon.com has been coy about the details, the clues add up to a smartphone with some sort of special capability – almost certainly a glasses-free 3D display.
As with AMZN's other hardware, the Kindle Fire tablet as well as the more recent Fire TV, the goal is not to sell products with fat margins or even to dominate market share, but to create devices that integrate with Amazon's retail side.
And on that score, an Amazon phone (the Fire Phone?) could pull together an assortment of company initiatives while also serving as a defensive strategy against moves by Apple Inc. (Nasdaq: AAPL) and Google Inc. (Nasdaq: GOOG, GOOGL) to penetrate the retail space.
Yet some have already started criticizing the move before it's even been announced because they don't think an Amazon 3D smartphone will be able to get any more traction than attempts by other big tech companies. Google's Nexus has struggled, Facebook Inc.'s (Nasdaq: FB) phone flopped – and then there's Microsoft Corp.'s (Nasdaq: MSFT) decade-long legacy of failures.
Why should Amazon be any different?
For one thing, AMZN has already proven it can succeed in a crowded hardware market with the Kindle Fire, which likewise was met with skepticism.
Introduced in late 2011, the Kindle Fire has managed to capture between 7% to 8% of the Android tablet market and has helped boost Amazon's digital media sales.
The Fire has succeeded not just because it's easier to use with Amazon's services, however, but because it has been priced very aggressively from the get-go. Amazon is even willing to lose money on each unit in exchange for direct mobile access to more customers.
Some have suggested Amazon will give away its phone with membership in Amazon Prime, a genius move that would be an absolute nightmare for all the low-cost Android handset makers.
Just last week AMZN added a streaming music service to Prime. Pairing a smartphone with the offer would be awfully enticing.
But even if it doesn't include the phone with Prime, you know Amazon will be extremely aggressive in its pricing, even with all that fancy 3D wizardry.
And that brings us to the role that 3D display will play in the success of the Amazon phone – and AMZN stock…
How the 3D Smartphone Will Drive Amazon (Nasdaq: AMZN) Stock Higher
Ever since Amazon put out a teaser video a couple of weeks ago of people tilting their heads and saying things like "it moved with me," the tech world has been buzzing over exactly how this 3D display might work and whether it's just a cool gimmick that few people will actually use (kind of like Siri on the iPhone).
That's frequently the problem with really cool new technologies – too often they're just not practical.
But it's very likely that Amazon has solved this with its implementation of a 3D display.
The Amazon 3D smartphone supposedly uses four front-facing cameras coupled with sensors to create the 3D effects and to track the user's face and eye movements. That means the 3D effects don't require special glasses, but it also means the system can be used to control the phone itself.
Naturally, one would expect AMZN to use 3D effects all over the place, such as in its wallpapers and application icons.
But imagine what a 3D interface could do for shopping, which is Amazon's real reason behind building the phone. Users will be able to view a product from all angles and manipulate it – just by moving their eyes. Buying will be as easy as pushing a button.
Putting it all together, we've got a low-priced phone with a uniquely cool feature that should appeal to a significant chunk of the smartphone market. And that cool feature also just happens to be ideal for displaying the many wares that Amazon wants to sell you for a profit.
"We estimate that each 1% market share could generate up to $1 billion to $1.5 billion in revenue [for Amazon] depending on handset pricing," Shawn Milne, of Janney Capital Markets, told MarketWatch.
If the Amazon 3D smartphone can grab even 5% of the market, then, it will add $5 billion to $7.5 billion to AMZN's top line – and probably much more over time.
"Amazon surely has the evidence that getting a Kindle Fire tablet into consumer hands lifts long-term purchases and probably drives up the number of categories those consumers buy from," James McQuivey, a Forrester Research analyst, told MarketWatch. "It won't need very many Amazon Phone customers before it can confirm whether the same will be true for phone owners."
Owning an Amazon phone also will make it more likely a customer will buy from Amazon rather than be lured away by location-based retail technology on other platforms, notably Apple's iBeacon, which can transmit product offers to a user's smartphone based on which aisle of the store they happen to be browsing.
An Amazon 3D smartphone could unify all of the company's disparate offerings, including its streaming music service, into a one-stop shop. It could be just the catalyst Amazon stock needs to jolt it back to its January highs around $400 a share – and beyond.
And it won't be long before that 3D technology makes its way to the Kindle Fire, enhancing the tablet's utility as a handheld shopping device.
"I hope they do something crazy and innovative," Julie Ask, a Forrester Research analyst, told MarketWatch. "I am very curious to see what they do."
AMZN stock was trading around $326 per share Tuesday just before market close. Wall Street has a one-year price target for AMZN of $417 – a 28% premium to where it's trading today.
Written By David Zeiler From Money Morning
We're in the midst of the greatest investing boom in almost 60  years.  And rest assured – this boom is not about to end anytime soon.  You see, the flattening of the world continues to spawn new markets  worth trillions of dollars new customers that measure in the billions;  an insatiable global demand for basic resources that's growing   exponentially; and a technological revolution even in the most distant  markets on the planet.  And Money Morning is here to help investors profit handsomely on this seismic shift in the global economy. In fact,  we believe this is where the only real fortunes will be made in the  months and years to come.