Tony Daltorio:  Like Africa, Vietnam is another frontier market that is not on most investors' radars. But it should be.
As with China, the Communist Party is loosening its grip. That means "to get rich is glorious" in Vietnam. That applies to both its citizens and the companies that invest into the country.
Driven by rising costs in neighboring China, Vietnam has become a corporate investment hot spot. According to the Financial Times, it is blowing away its emerging market competitors in attracting foreign direct greenfield investments relative to the size of its economy.
Between 2003 and 2014, such investments grew more than fivefold. More than 2,000 greenfield projects were started in Vietnam in that time frame. More than half of those investments were in manufacturing.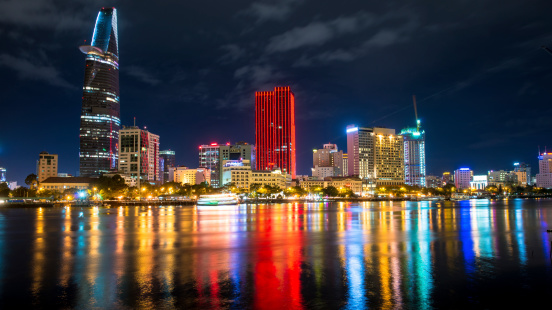 Two of the more prominent investors were technology companies. In the early 2000s, Intel (NASDAQ: INTC) built a $2 billion chip factory in Ho Chi Minh City (Saigon). And Samsung Electronics (OTC: SSNLF) built three smartphone plants there, one of which is its largest anywhere in the world.
Vietnamese Are Internet-Savvy Consumers
Vietnam is not just a manufacturing-driven story though. The country also boasts one of Asia's fastest urbanization rates. Translation? A rapidly growing number of consumers.
That's why in 2014 both Procter & Gamble (NYSE: PG) and Unilever NV (NYSE: UN) announced investment plans into the country. P&G will establish a $100 million Gillette razor factory there. Unilever is setting up a $40 million factory producing detergent and cleansers.
And it is also the reason behind the $100 million investment in Vincom Retail – the country's biggest shopping mall owner – by U.S. private equity firm Warburg Pincus.
Vietnam's Internet economy is also growing. Consulting firm AT Kearney notes that Internet penetration rates there are rising faster than anywhere in the world. In fact, it now has more than 40 million Internet users. That is a larger number than any other country in Southeast Asia.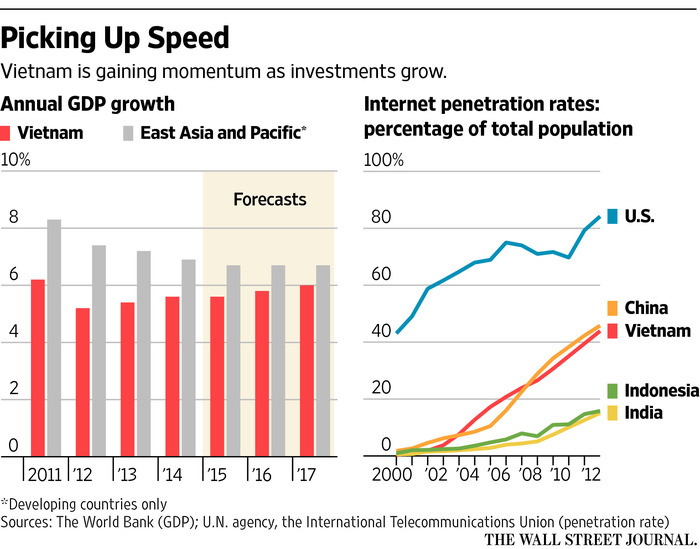 Investment Cap Lifted
Taken all together, these trends are helping to drive Vietnam's expected economic growth rate this year of 6.2%. That high economic growth rate is likely to stay on track thanks to a recent move by the government.
Last month, the Vietnamese government announced it would remove the 49% ownership cap at some listed companies. The move, which will take effect in September, surprised most observers. A raising of the cap to 60% was the expected move.