Diane Alter: Some analysts yawned at the developments that came from the 25th annual Apple Inc. (NASDAQ:AAPL) Worldwide Developers Conference – but they're actually big news for the innovative tech giant.
Some Apple followers found it disappointing that there was no mention of a smartwatch, a retooled set-top box, or an iPhone with a larger screen. Instead, Monday was all about user engagement and user experience.
Wowed industry experts called the announcements "groundbreaking" and a "warm-up act" of things yet to come.
"What's important about the Developers Conference, and what not enough people are paying attention to, is that Apple is setting itself up as a leader in a field that's been the 'holy grail' for the last 10 years," Money Morning Defense & Tech Specialist Michael A. Robinson told FOX Business Tuesday. In fact, that's why Robinson thinks AAPL stock is heading to $1,000, as he explained in the following video.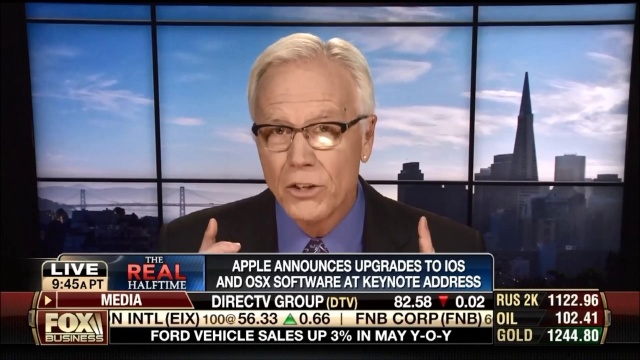 What we did get from the Developer Conference is that Apple's Mac OS X software underwent a dramatic redesign. It now brings Apple's desktop and smartphone software closer together. The world's biggest tech company dubbed the new desktop operating system (OS) "Yosemite," named after the national park. Standout features include translucent menu bars and new icons.
Apple also introduced a new feature called "Continuity." Continuity expands upon the company's AirDrop software, permitting users to move work back and forth between iPhones and Macs with a tap of a button.
Meanwhile, a new "handoff" feature allows Mac owners to use their computers to send and receive text messages and phone calls – even to non-iPhone users.