As bombastic as this claim may seem coming from a chief executive whose company's projects are nearly always leaked prior to their launch, it is certainly possible.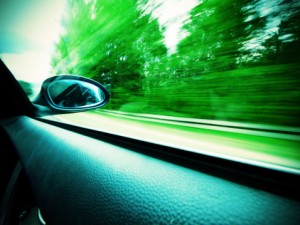 The company's research and development spending has surged in recent quarters, suggesting that the company has more than one trick up its sleeve.
For months, the buzz throughout the Apple rumor community has been intensely focused on the next version of the iPhone, the Apple Watch and the launch of Apple Music.
That has all changed, according to recently leaked documents suggesting that Apple's secretive Project Titan is much further along than expected.
Surprise, here comes the Apple car.
As far back as April we saw reports that Apple had assembled a team of more than 1,000 engineers to produce some kind of car – likely autonomous and almost certainly electric.
Now, through documents obtained by the British newspaper The Guardian suggesting that Apple is actively seeking testing grounds in California for Project Titan, it seems certain that the company is nearing the completion of the first Apple car prototypes.
Whether or not the product will ever see the light of day is another question entirely, as the company is notorious for developing a product or piece of technology, obtaining patents for its work, then shelving the project indefinitely.
Certainly Apple is known for its sleek ecosystem of devices, software and content. Is it possible that the company is preparing to enter the automobile industry?
Frankly, yes.
I consider it to be highly unlikely that Apple is spending more than $2 billion every three months just to make its iPhone, iPad, Mac, Apple Watch and other existing products better and more exciting, It is entirely plausible that Apple has an extensive network of teams working on new products and, perhaps, entirely new industries.
And considering how secretive Apple is, the wildest product rumors we hear could just be the tip of the iceberg.
The Race Is On
Consider what Apple's competitors are up to right now.
Google (NASDAQ: GOOGL) is already pretty far along in the development of its own self-driving car project. The company celebrated 1 million miles of autonomous driving by its self-driving vehicle in June.
For its part, Tesla Motors' (NASDAQ: TSLA) CEO Elon Musk said in March 2015 that some autonomous driving features would be available by this summer. Though this may be a bit behind schedule, it's clear that Tesla's self-driving car technology is pretty far along.
It seems obvious that Apple, a company with $200 billion in the bank and some of the best engineering talent in the world, would at least attempt to compete with these two companies – not to mention the best autonomous-driving efforts of the world's traditional auto companies.
Frankly, I'm surprised that we hadn't heard more about such a project until now.
For Apple to scope out a secretive testing site where many other auto manufacturers have tested the latest and greatest technologies indicates that Apple is nearly ready to begin its own road tests – which means that the project most people hadn't heard about until last week is almost ready to hit the road.
Though it still remains to be seen exactly what Apple is working on, the latest rumors suggest that Apple is working on an actual car – and not just the technology operating the car. It's almost a given that the Apple car will include Apple's characteristic design beauty and will integrate seamlessly with Apple's ecosystem so users can enjoy content and remain productive as they travel.
With this latest development, it seems certain that Apple's Project Titan is approaching the point of physical road tests. The big question I'm left with regarding the Apple car is, simply, when?
This article is brought to you courtesy of Jay Taylor from Wyatt Research.