That is huge news for Apple Inc. (NASDAQ:AAPL). An electric car – known as the Apple iCar – could be a massive innovation for the world's leading consumer electronics company.
The project is one of several extremely secretive initiatives underway at Apple's Cupertino, California offices. Apple's tight-lipped corporate culture means that there are few details available. And the company hasn't publicly responded to the leaked news.
Let's start with the facts.  Based on WSJ and other sources, here is what we know about the Apple iCar.
Almost one year ago, Apple CEO Tim Cook approved an electric car project. The company aims to produce a next generation, connected car. Like all of the best secretive initiatives, Apple gave the project a code-name: "Titan."
Cook put Steve Zadesky – one of the company's top execs – in charge of the group. Outside of the design world, few people know Zadesky. He's a former Ford engineer who was instrumental in leading the teams that created the iPod and iPhone.
Zadesky was authorized to hire up to 1,000 people for the iCar project. Plus, he was given authority to steal top employees from other groups within the company. He's also set up a separate top-secret facility a couple miles from Apple's campus.
The Titan project currently employs hundreds of people. In addition to Zadesky, the group has recently attracted two additional top execs: Marc Newson and Johann Jungwirth.
Newson is a famous designer who created a concept car known as the 021C for Ford (NYSE:F). His design work on the concept car may shed insights into what's ahead for Apple's iCar.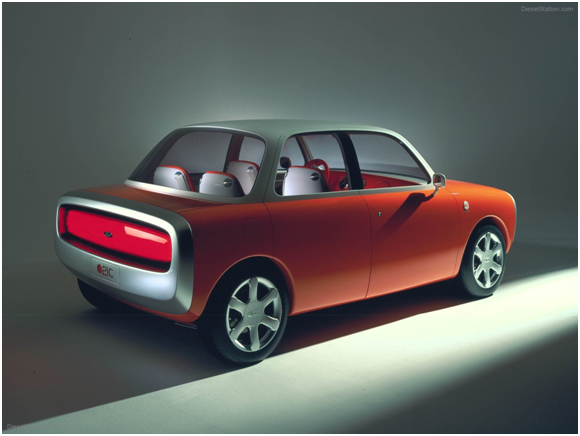 The Ford 021C Concept Car
Meanwhile, Jungwirth joined the group in September. He was formerly the President and CEO of the Mercedes-Benz R&D lab in Silicon Valley. Jungwirth has over 20 years of experience working on connected cars. Notably, his lab was responsible for the development of the Mercedes F 015. This amazing self-driving car provides a luxurious lounge for passengers and is described as an electric car stagecoach.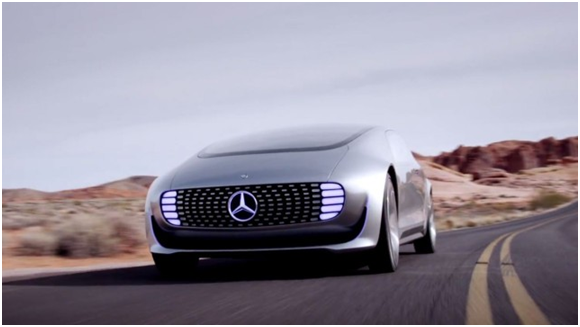 The futuristic Mercedes F 015, a self-driving car.
WSJ also reports that Apple executives have been to Austria to meet with contract manufacturers of expensive cars.
It's clear that Apple is years away from creating its own car. It's quite possible that the company never plans to actually build its own car. And instead, the company simply wants to get into the connected car hardware and software business.
What we do know is that Apple is rapidly moving forward with its iCar project. The company has the backing of the CEO, seasoned top executives in place, a growing team, and $178 billion of cash to pursue its next big idea.
This article is brought to you courtesy of Ian Wyatt from Wyatt Investment Research.