David Zeiler: Apple Inc. (NASDAQ:AAPL) finally announced today (Wednesday) after the markets closed that it was buying Beats Electronics for $3 billion, a deal that has been simmering in the rumor mill for three weeks.
It's by far the biggest acquisition in AAPL history.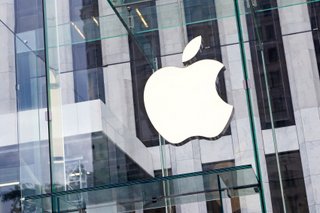 Beats, which sells a very popular line of headphones and recently launched a streaming music service, was founded by hip hop legend Dr. Dre and renowned music producer Jimmy Iovine in 2008.
The deal itself was no surprise, but tech pundits have driven themselves mad over the past few weeks trying to figure outwhy Apple CEO Tim Cook made the deal.
And while Cook did discuss the deal, he didn't go into a lot of detail.
"This is about music and its importance to society and to Apple," Cook told USA Today.
"We've found kindred spirits in Jimmy and Dre and we're going to advance what they've done to a whole different level."
In fact, the deal makes a lot of sense for the Cupertino, Calif.-based Apple. In addition to gaining a $1 billion a year trendy headphone business, the recently launched Beats streaming music service could be just the special sauce AAPL needs to turn its iTunes Radio service into a world-class product.
And as many suspected, bringing music industry insiders Dr. Dre and Iovine in-house is also a major reason for the deal.