David Zeiler: While many investors were bailing on Apple Inc. (NASDAQ:AAPL) stock last summer, Money Morning Capital Wave Strategist Shah Gilani was recommending it.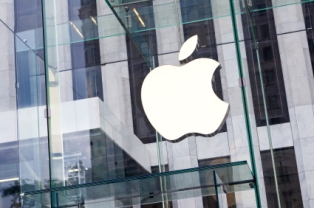 Gilani, a retired hedge-fund manager who runs the Capital Wave Forecast and Short Side Fortunes advisory services here at Money Map Press, often makes counter-intuitive picks; the same day he made his call on Apple, he recommended Microsoft Corp. (Nasdaq: MSFT).
Since then, Apple stock is up about 24% and trading at about $525 a share. And yet Gilani still sees a lot of upside for AAPL.
Recently, Money Morning Executive Editor William Patalon III caught up with Gilani for an update on his summer recommendations.
Here's a partial transcript of that discussion.
William Patalon III (Q): You recommended Apple stock the same day you recommended Microsoft. And your timing was impeccable…
Just to underscore that point … shortly after you recommended Apple, raider-turned-"activist-investor" Carl Icahn announced that he'd taken a big stake in the company – it eventually grew to something more than $2.5 billion – and began pressuring CEO Tim Cook to boost the dividend and buy back stock. The company had a pretty successful iPhone launch, cut a deal with China Mobile Ltd (NYSE ADR: CHL), and has made a bunch of intriguing tech acquisitions.
You recommended that stock at about $420, and it ran up as high as $575 – a gain of about 37%. Investor ardor has cooled a bit – folks have gotten impatient about "what's next" – but we're still up about 24%.
What do you see next for AAPL stock?
Shah Gilani (A): You know, Bill, getting this chance to talk with you about these recommendations is an interesting and useful exercise for me. It's allowed me to go back and review my initial investment cases. And it serves as a reminder just how alike – from an investment standpoint – Microsoft and Apple really are.
Want More Great Investing Ideas?