Marshall Hargrave: Big banks are worth owning.
But not for the reasons you'd think.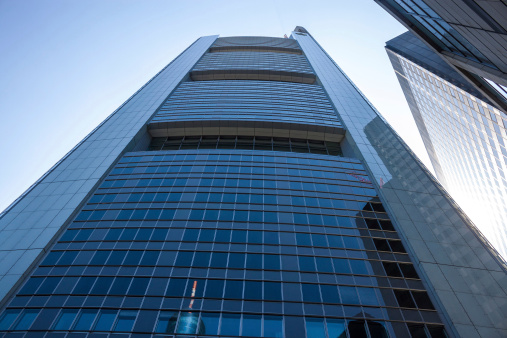 Granted, valuations are enticing, with many banks still trading at half to two-thirds their book values from a decade ago. However, income is the focus for these misunderstood stocks.
I've talked a lot about breaking the big banks up. Does it need to be done? Perhaps. Would there be more value in having separate investment and commercial banks? Maybe.
But the truth remains that any big bank breakup would be a monumental feat. The bigger conversation to had, especially for income seekers, is the returns of big banks as income plays.
The Financial Select Sector SPDR ETF (NYSEArca: XLF) dividend yield is still just 1.7%, which is below the usual 2%-plus we saw prior to 2008. But this is one of the most enticing and underrated things about the big banks these days. There is a large opportunity for them to become leading dividend payers over the next few years.
The classic four big banks include Bank of America (NYSE: BAC), Wells Fargo (NYSE: WFC), Citigroup (NYSE: C) and JPMorgan Chase (NYSE: JPM).
Even though we're several years removed from the financial crisis, the big banks still get little love. All four have either underperformed or performed in line with the S&P 500 for the last seven years.
Wells Fargo and JPMorgan are already offering dividend yields between 2.4% and 2.5%, and there should be more to come. Meanwhile, Citi and Bank of America are offering 0.14% and 1.1% dividend yields, respectively. Both could play catch up in a hurry.
In the years before the financial crisis, big bank dividends that yielded between 3% and 5% were the norm. Those levels are clearly no longer normal, but the earnings power is still intact for big banks to become robust dividend payers again. Prior to 2008, the biggest banks were some of the best dividend growers in the market.
Strong Earnings
Last week we got a look into the black box that is big bank earnings. Things are looking up, to say the least.
Citi beat expectations on both the top and bottom lines, as did Bank of America. JPMorgan managed to beat expectations on the bottom line, and Wells Fargo posted earnings in line with estimates.
However, the biggest news that stuck out from big bank earnings is that they continue to work through their legal issues. With that comes more visibility into earnings, which should ultimately translate into higher dividends.