Shah Gilani: Something happened last Wednesday that is eye-opening, on several levels.
The Consumer Financial Protection Bureau (CFPB) and the Office of Comptroller of the Currency (OCC) slammed one of the nation's biggest banks: Bank of America Corp (NYSE:BAC).
It turns out BofA, like several other financial giants, is a billion-dollar fraud machine.
Plop, plop, fizz, fizz (that's me dropping my Alka-Seltzer), oh, what a surprise it is…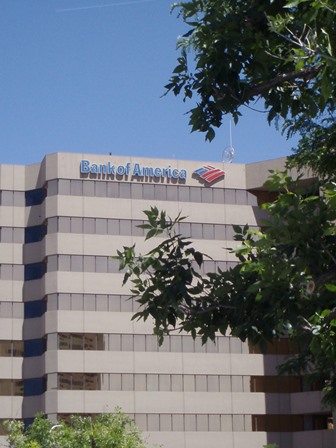 Only this latest scheme could have taken money directly from your pocket… and someone needs to be locked up.
Why Aren't These BofA Fraudsters Going to Jail?
The CFPB looked back as far as 2001 into BofA's marketing and sales of "add-on" products.
And it wasn't a surprise to the CFPB (I'll get to why it wasn't in a minute) that Bank of America had ripped off their beloved credit card customers by selling them stuff like identity theft protection and credit protection programs, without ever actually providing much of anything.
I'm not going to talk about the OCC's part in this because the OCC has only lately been flexing its puny muscles and was in LaLa Land before, during, and after the financial crisis and is a useless regulator, really just playing tag-along on the shoulders of the CFPB. Oh wait, I just did talk about them.
Anyway, CFPB Director Richard Cordray, a really great – make that a bloody amazing – crusading white-knight regulator said in a call with reporters, "We will continue to be vigilant in pursuit of anyone who deceives or mistreats consumers."