Marshall Hargrave:  This stock has outperformed the S&P 500 by 200% over the last five years, but this retail innovator offers plenty of upside ahead. 
Despite the concern that Dunkin' Donuts (NASDAQ: DNKN) can ramp up expansion on the West Coast, Starbucks (NASDAQ: SBUX) is still leading the way when it comes to the best coffee shop around. Starbucks has a large head start over the competition, being one of the most recognized names in the coffee business.
But at its core, it's an innovator.
This includes beverage, food, tea and coffee-at-home. Think: its energy drink (aka Starbucks Refreshers), success of seasonal offerings (e.g. pumpkin spice latte) and new premium arabica coffees for single-brew (e.g. Starbucks Reserve and Clover).
And innovation is set to continue.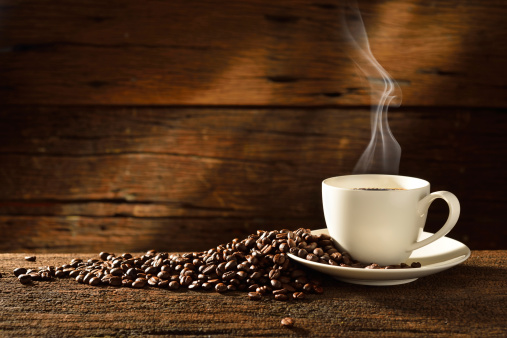 Starbucks is now looking to launch three new store formats, which will cater to two different customer groups. One, the coffee connoisseur, and two, the coffee-on-the-go drinker.
Toward the end of the year, Starbucks will be rolling out an interactive Roastery and Tasting Room in Seattle, which will serve to educate consumers and use more of its speciality beans.
Meanwhile, it's also experimenting with the Starbucks Express model, which focuses on small-footprint outlets. This comes as its drive-through outlets (accounting for over 40% of total store sales) have been growing sales faster than the average store. These new smaller outlets will serve fewer options for food and beverages but will be focused on speed and accessibility,  including the potential for mobile orders.
One of the most exciting opportunities for Starbucks is its entry into the "evening" marketplace. This includes offering dinner food, as well as wine and beer. This is expected to be rolled out to 1,000 stores over the interim.