Jack Delaney:  The Boeing stock price is down .4% since the company canceled its contract with GKN Plc. (LON: GKN) on Tuesday, Nov. 10.
GKN was the planned supplier of a key engine part for Boeing's new jetliner, the 737 Max. Boeing will now have to complete design changes and find a new supplier.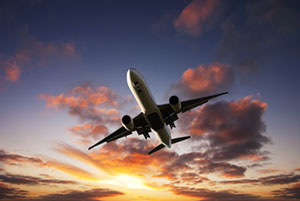 Despite the change, Boeing is still sticking to a 2017 release date for the 737 Max.
Boeing Co. (NYSE:BA) expressed concerns that GKN couldn't keep pace with Boeing's plans to increase jet production, according to news site BidNessETC.
There will be 42 of the 737 Max jets produced per month in 2017. Boeing plans to increase that number to 52 by 2018, and possibly further from there.
The first 30 to 40 jets will use the titanium parts made by GKN before Boeing switches suppliers. The 737 Max currently has 333 orders in 2015, accounting for 72.2% of Boeing's 461 net orders for the year.
With 2,900 firm orders for the Boeing 737 Max, any extensive delays in the production process could impact the Boeing stock price short term…
Payments from the delivery of new jets to airlines accounted for 68% of Boeing's $25.95 billion in revenue in Q2. Since jet sales play such a key role in Boeing's bottom line, jittery investors may start to overreact to any type of delay for the 737.
But Money Morning readers should not judge the Boeing stock price solely on today's news…
You see, Money Morning Executive Editor Bill Patalon has been bullish on Boeing since mid-summer. "This company is riding some powerful long-term trends, making it one of the best big-cap profit plays in the market," Patalon said.
Here's why the Boeing stock price deserves a bullish outlook…
The Boeing Stock Price Will Continue to Soar
In Q3 2015, Boeing received 166 net orders for commercial planes. With a record 5,700 commercial planes, that places Boeing's backlog at a value of $426 billion.
Part of the reason for the increase in backlog is the demand of fuel-efficient jetliners and commercial planes.