When we look at the weekly Cisco Systems stock chart, we see resistance at the $26 level. This price level halted a rally in April 2010 and then again last July. If the stock were to rise over the next two weeks, the resistance would likely come in to play a third time. It should also be noted that the stock is overbought on the weekly chart as well. I circled the last few times that the stock rolled over and how the RSI and stochastic readings were both showing overbought readings at the same time. We are seeing that again now.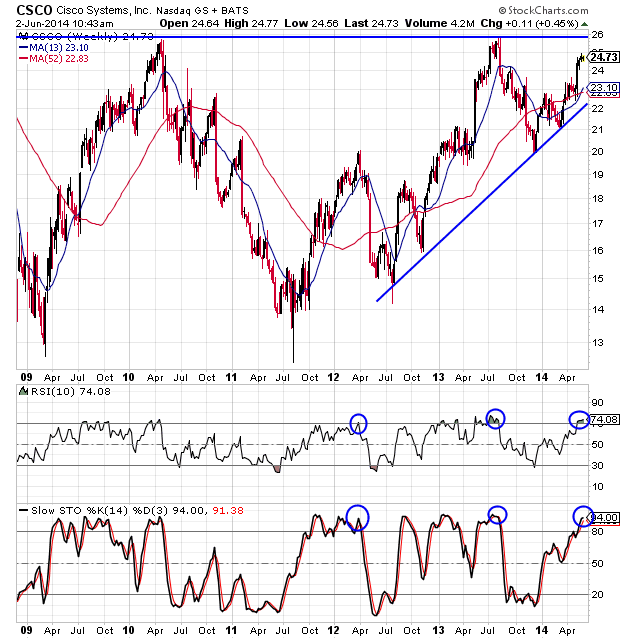 The sentiment toward Cisco Systems stock is mixed with the short-interest ratio and the analyst ratings leaning toward the overly bullish side while the put/call ratio is leaning toward the overly bearish side.
So how do you play CSCO at this point? I would wait another 10 days or so and see where the stock price is at that point. If it is up near the $26 level like I suspect, I would look to either short the stock or buy some July puts on CSCO. If the pattern repeats itself, the stock should fall between 15-25%. This would put the stock in the $19.50 to $22 range. With the low prices on Cisco Systems stock options, you should be able to get a double on a drop of 15% or more.
This article is brought to you courtesy of Rick Pendergraft from Wyatt Research.
Want More Great Investing Ideas?