New Jersey, reminding us the aftermath of the financial crisis is still being felt. From Bloomberg:
The number of New York and New Jersey homeowners losing their houses reached a three-year high in 2013. Banks in these states have been slowly working through a backlog of delinquent loans that enabled borrowers to skip mortgage payments for years. Now these properties are poised to empty onto a market where affluent Manhattan suburbs neighbor blighted towns that are struggling most with surging defaults.
Investors Still Embracing Small Caps
Which company has a greater chance of going out of business: (a) the new restaurant that opened on the corner or (b) a well-established blue chip, such as Home Depot? The answer is obviously (a) the smaller restaurant. Investors understand the risks are higher in smaller companies. Therefore, when investors are concerned about future economic outcomes they tend to favor large caps over small caps. That is not what we have now. As shown in the chart below, the iShares Russell 2000 Growth Index (ETF)(NYSEARCA:IWO) is in greater demand than the large cap oriented S&P 500 Index.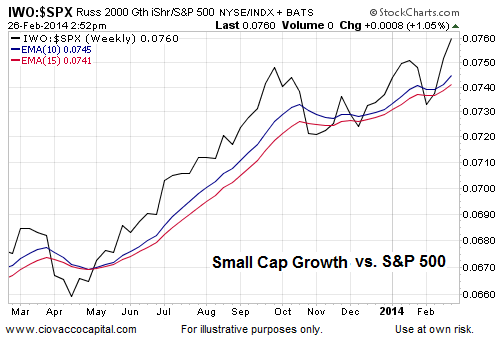 While IWO is far from the best way to monitor stock market risk, common sense tells us full bore risk-off looks more like the 2008 version of the chart below.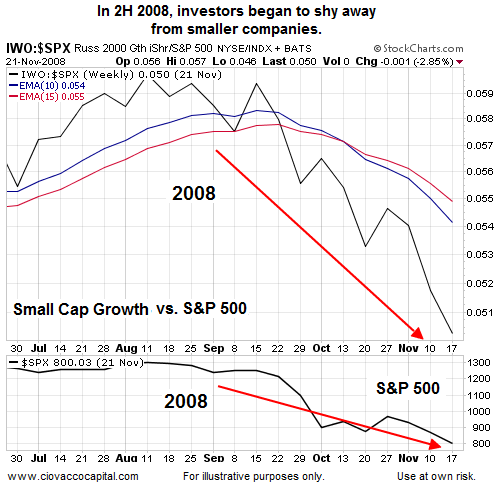 1929 Revisited – Investment Implications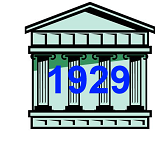 In Tuesday's article, we provided an update on the scary 1929 parallel chart. The article made a clear distinction that the pattern was negated on the S&P 500. We did not say it had been negated on the Dow. However, the recent new high on the S&P 500 reduces the odds of the 1929 pattern playing out on any major U.S. index. The weight of the evidence in hand does not support an imminent 1929-style decline. For example, the vast majority of ETF leadership is in growth assets, rather than defensive assets. That may change starting as soon as today, but it has not changed yet. When the evidence shifts, we will not hesitate to make the necessary adjustments to our allocations. We have no bias either way. If we see another 1929, Flash Crash, or 1987 event again, the observable evidence will shift; something that has not happened yet. As of 3:00 p.m. EST Wednesday, the hesitant nature of the markets has not morphed into a meaningful change in the demand for defensive assets relative to growth-oriented assets. Consequently, we continue to maintain exposure to U.S. stocks (SPY), and technology stocks (QQQ). The market's recent hesitation near all-time highs is accounted for in our market model by maintaining exposure to bonds (TLT) and cash.
This article is brought to you courtesy of Chris Ciovacco from Ciovacco Capital.
Want More Great Investing Ideas?