Lawrence Meyers: There are plenty of safe havens in the stock market during a weak economy.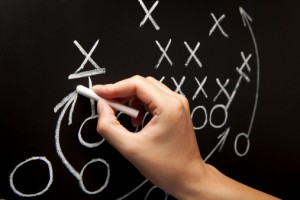 Things still aren't great in the American economy.  Despite the occasional chatter of "record breaking profits", the truth is that when you examine those profits, you realize a lot of it has to do with cost-cutting.
So if you still are concerned about where the economy is headed — and what to do about your stock positions — you definitely should fill out that diversified portfolio with some defensive names.  The same goes if you feel the stock market is getting ahead of itself.
"Defense" means different things to different people. To me, it means at least these three: Consumer staples, utilities and dividends.
Consumer staples are those products that you and I must buy if we are going to live in a relatively normal fashion: food, beverages, household products, prescription drugs and the like. I know a stock is a defensive consumer staple if I look around my house and find a bunch of its products.
This morning I did my treasure hunt and found all of the following: CD-ROMs, Nexcare bandages, Scotch tape, Scotch tape dispenser, Scotch-Brite detergent (and pads), Oxy Carpet Cleaner, Post-It Notes, Scotchgard (on the couch), O-Cel-O Sponge cloth, Scotch Cassette Deck Head Cleaner, Scotch micro-fiber cleaning cloth, 3M cushioned mailers, 3M glue sticks …
Yes, that's right. I'm talking about 3M (NYSE:MMM). With $4.3 billion in cash, and TTM free cash flow of $4.3 billion, 3M can weather any storm, and it pays a 2.4% dividend.
If you want to go broader, try the Select Sector Consumer Staples SPDR (NYSE:XLP), which contains some of the most well-known global brands in its top ten holdings.
Utilities are great choices because they are regional monopolies that are regulated by the government, and those regulations allow them to enjoy sizable profits. Obviously, the best thing about a utility is that it provides a product nobody can do without — energy. Utilities also traditionally provide stable and reliable dividends. Even better, because regulators permit inflation-indexed price increases, utilities are an effective inflation hedge.