Diane Alter: Facebook Inc (NASDAQ:FB) stock has been logging impressive gains, up nearly 24% year to date and an astonishing 172% in the past year. And the company's strategic acquisitions continue to bolster investor confidence.
But a recently published study could erode Facebook users' trust – and raises concerns about privacy all over again.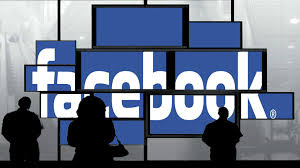 Facebook tweaked the content mix in the news feeds of close to 690,000 (unsuspecting) users for one week in early 2012. Some members were flooded with more positive posts, while others were shown more negative posts.
Researchers from Cornell University, the University of California, San Francisco, and Facebook then analyzed more than 3 million posts containing over 122 million words. Using an algorithm, they characterized the language as either positive or negative.
The study found that users shown more negative content were more apt to share negative posts, whereas users in the positive group showed a tendency to share more upbeat posts.
In short, Facebook was able to alter the emotional state of its users.
Here's why some believe the study, and Facebook, crossed a line – and what this development means for FB stock…
FB Study Was Not Illegal… but Was It Ethical?
The results of the study were published June 17 in the highly respected academic journal, Proceedings of the National Academy of Science.
"Emotional states can be transferred to others via emotional contagion, leading people to experience the same emotions without their awareness," wrote data scientist Adam D.I. Kramer of Facebook, Jamie E. Guillory of the University of California, and Jeffrey T. Hancock of Cornell University.
The mood changes were small. Yet, given the size, scale, and reach of Facebook, the findings have major implications, according to the researchers.
Major implications, indeed.