The Dow has not posted a new closing high, which means the answer is "no".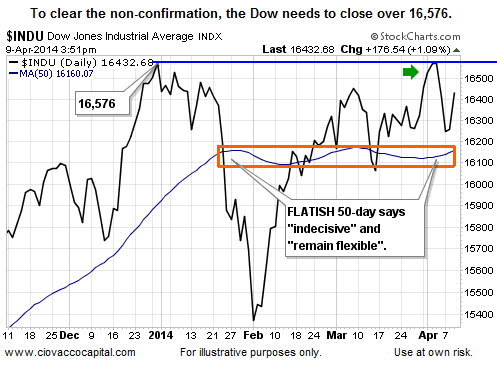 Wednesday's sharp reaction to the Fed minutes and statements from Charles Evans did little to change the market's risk-reward profile. Therefore, we made no changes to our current mix of stocks (SPY) and cash. The chart below, presented earlier this week, reminds us that periods of uncertainty can be resolved to the upside. Our cash will be redeployed when the market shows some conviction in some corner of the asset class world. We are just not there yet.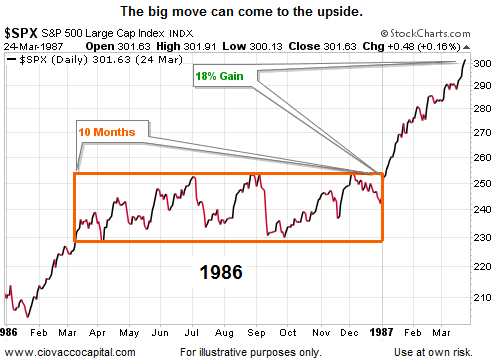 This article is brought to you courtesy of Chris Ciovacco from Ciovacco Capital.