Jay Taylor: Thursday wearable camera maker GoPro Inc (NASDAQ:GPRO) made its debut on the Nasdaq stock exchange. The GoPro IPO is one of the more anticipated IPOs of the year, along with the Alibaba IPO.
The company's executives were exuberant and took live-streamed video and photo "selfies" with pole-mounted GoPro cameras as they rang Nasdaq's opening bell.
After the GoPro IPO priced at $24 per share, the stock closed up over 30%. Friday the stock surged even further, up over 14% to trade around $35.75 per share.
Investors that got in at the GoPro IPO price of $24 are already sitting on a 50% gain.
GoPro's business model is pretty simple.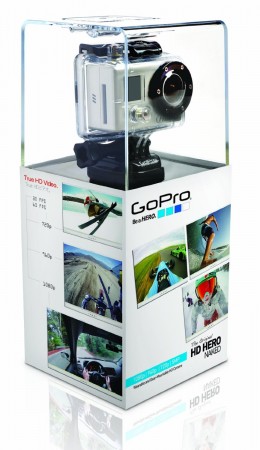 The company makes high resolution, durable and wearable action cameras. You can use them to make a time-lapse video, record your first skydiving experience, film a music video and so much more. It's the durability and versatility that makes the cameras perfect for so many applications.
At home in Colorado I saw an incredible amount of GoPro cameras mounted to helmets this ski season, a rapidly emerging trend across all action sports. With options for mounting cameras to just about anything, unique camera angles are just one of many selling points for GoPro.
My perception of GoPro's explosion in popularity isn't just anecdotal. Take a look at the chart below which illustrates GoPro's sales over the past four years.
Want More Great Investing Ideas?