David Zeiler: Apple Inc. (NASDAQ:AAPL) did not unveil any sexy new hardware at its annual developer's conference today (Monday), but what was discussed tells us a lot about the company's long-term strategy.
The keynote at the Worldwide Developers Conference (WWDC) focused almost entirely on features that will be included in the next version of the Macintosh operating system, Mac OS X "Yosemite," and the next version of the iPhone/iPad operating system, iOS 8.
Both will be available as free downloads later this year.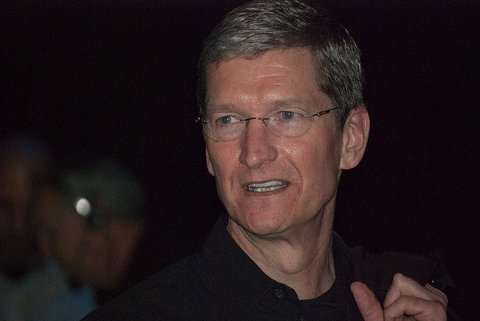 With the mainstream media having unrealistically raised expectations, investors pushed AAPL stock down about 1% through the course of the two-hour event, although it closed down just 0.69%.
But in the disappointment over what Apple didn't say, many observers are missing the significance of the changes and new features the Cupertino-Calif.-based company did announce.
Those features show that Apple is well aware of the competition posed by its rivals, chiefly Google Inc. (Nasdaq: GOOG, GOOGL) and Samsung Electronics (OTCMKTS: SSNLF), but also Microsoft Corp. (Nasdaq: MSFT) and Amazon.com (Nasdaq: AMZN).
The primary theme of the WWDC keynote was improved integration, with Apple devices running the new systems better able to share and update content seamlessly via "the cloud" as well as simply by being near each other.
As Apple Chief Executive Officer Tim Cook has watched rival hardware makers using Google's Android copy the iPhone and iPad, it seems he has realized that trying to stay ahead of the competition by dreaming up more new features that will be quickly copied is not the answer.
But Cook knows AAPL has one advantage that its rivals can't copy, at least not without great difficulty – the company's tight vertical integration of hardware, software, and services.
The WWDC keynote showed that Cook is placing a renewed emphasis on that vertical integration, knowing it's the best way to fight back against Android, which has taken 78% of the global smartphone market and 62% of the tablet market.
Here are some of the most important features unveiled at the WWDC keynote today…