Diane Alter:  Tech titan Intel Corporation (NASDAQ:INTC) aims to drastically change the safety of our digital behavior. In fact, its goal is the "ultimate elimination of passwords altogether."
The company just took its first step. Intel unveiled a new password manager app that uses facial recognition instead of passwords to access information. The app – called "True Key" – debuted over the weekend at the 2015 Consumer Electronics Show.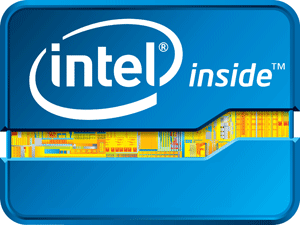 Here's how it works…
A user downloads the app to a mobile device. The user registers and uploads a facial photo taken with a smartphone camera or webcam. Once that is complete, True Key can use the person's photo instead of a password to access a protected website or app. True Key uses facial math, which is the distance between a person's eyes and nose, their eye color, etc., to remember a user's credentials.
The app won't immediately eliminate the need for passwords, but Intel maintains it makes technology use easier since it eliminates the need to remember some passwords. Password requirements are getting overwhelming. Sites and devices require more complex passwords and more frequent updates than ever before.
And even those strict rules don't prevent hacking.
A number of high-profile cybersecurity breaches dominated headlines in 2014. Among victims were Home Depot Inc. (NYSE: HD), JP Morgan Chase & Co. (NYSE: JPM), and Sony Pictures.
But Intel has a mission to fix this cyber mess…
Intel (Nasdaq: INTC): A Security Standout
Intel had the insight more than four years ago to recognize the Internet of Things (IoT) would be the next big trend in tech.
You see, Intel was always best identified as a chipmaker supplier for tech behemoths like Microsoft Corp. (Nasdaq: MSFT) and Apple Inc. (Nasdaq: AAPL). But it became a major security software player in 2010 when it made a $7.68 billion purchase of McAfee, one of the leading sellers of antivirus and security software.
In the Internet of Things, everyday objects have network connectivity, allowing them to send and receive data. The goal of Intel's McAfee purchase was to create a prominent link between Intel's chips and McAfee's security technology. Those tight ties are only expected to grow much more critical in coming years as millions of products, from cars to home appliances, become more connected on the web.
"We're at the earliest of stages – but it's going to be a huge opportunity," says Money Morning's Defense & Tech Specialist Michael A. Robinson. "There's going to be a lot of money to be made – a lot of money. You're going to be able to talk to your car. Your car is going to talk to your home. Your car is going to talk with the traffic pattern. And cars are going to talk to each other. Sensors are going to be deployed by the trillions – all over the world – and will be talking to one another. It'll be in the tech market, the consumer market, and even the industrial market. It'll touch healthcare, the military, entertainment – and will literally change our lives."
According to a recent report titled, "Billions of Things, Trillions of Dollars," tech researcher IDC forecasts some 212 billion "things" will be connected to this souped-up Internet by 2020.
All that new connectivity stokes worries of major cyberattacks. That's where Intel and its True Key come in.
Want More Great Investing Ideas?