Kyle Anderson: J.C. Penney Co. Inc. (NYSE:JCP) stock soared 25% in after-hours trading today (Thursday) after the company reported a first-quarter earnings per share (EPS) loss of $1.16 on $2.8 billion in revenue.
That beat consensus estimates that had JCP pegged for an EPS loss of $1.25 on $2.7 billion in revenue.
For JCP stock, the story of 2014 is that the company hasn't performed as poorly as everyone thought.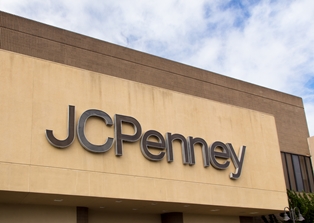 This is the second straight quarter that JCP shares have surged following its earnings report.
In February, the stock jumped 16% following its 2013 Q4 earnings report. At the time, JCP reported a loss of $0.68 per share on $3.78 billion in revenue.
Again, those dismal figures weren't as bad as the $0.85 loss analysts had expected.
For the first quarter, J.C. Penney reported that online sales grew 25.7% compare to the previous year.
It also reported that same-store sales were up 6.2% in the quarter, and that sales improved each month.