Kent Moors: Every 10 or 20 years a series of watershed events come together that change the face of the international energy picture.
The Saudi-led war on crude oil prices is one of these pivotal situations.
And while others fret about what the OPEC production move means, I'm actually meeting with the guys who made the decision.
I can tell you that what's unfolding here in the desert will have a decisive impact on producers, end users, and government/corporate policymakers worldwide.
Of course, I've been involved in a fair share of all of this for over 40 years, from both the public and private sector side.
Much of that is coming together in my current slate of meetings with some of the most powerful people in the energy world.
What I learn in these gatherings will allow everyday investors to make some heavy money as these pivotal changes kick in…
Next Stop: The Financial Capital of the Energy World
The last leg of these foreign travels begins early Saturday morning when I depart Dubai for London. On the schedule are meetings with key figures in London's financial district, also known as "The City."
It's the final piece of a broader strategy I'm forging to benefit from the next big moves in the energy sector.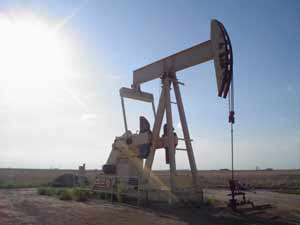 Central to these discussions will be the information I'm bringing from earlier sessions with bankers in Paris, dealmakers in Frankfurt, and OPEC members here in the Middle East. London is where it will all come together.
The reason is simple.
More money for oil and gas deals is raised in the three-mile radius from the Liverpool Street station in London than anywhere else in the world. Whatever is developed elsewhere more often than not ends up being bankrolled in "The City."
But before I begin with what I am taking with me from the desert, I need to make one point up front: So little of what you are hearing from the pundits has any relationship to what's really coming in oil. The majority of the information flowing from the "instant analysts" on the tube is incorrect.
Here's what they're getting wrong…
The American Petroleum Institute figures released Wednesday, and the U.S. Energy Information Administration weekly report that came out Thursday morning, both show a major drawdown in crude oil inventories. But the supply has not been affected – a cutback in U.S. tight and shale oil production will actually take some time to develop, if it happens at all.
So all American-based crude oil projects currently underway, all wells to be spud, and field production plans will continue as scheduled. There will be a consolidation coming, featuring a combination of some companies becoming smaller and others being absorbed in a major round of M&A.