Chris Ciovacco: Why You Should Care About Black Monday. Since it happened 26 years ago, many investors have lost perspective on the widespread financial damage that occurred on October 19, 1987. The S&P 500 dropped 20.47% on the day known as "Black Monday".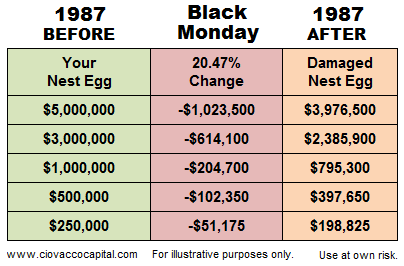 Bull Markets Are Typically Derailed By Recessions
The recent net-worth-denting bear markets were caused, for the most part, by problems in the economy that eventually translated into economic weakness. The dot-com bear market was accompanied by a contraction in the U.S. economy.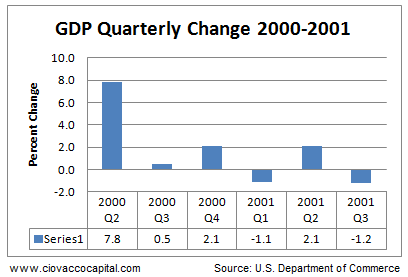 After the housing bubble began to lose air, the financial crisis bear market that followed was marked by some ugly GDP figures.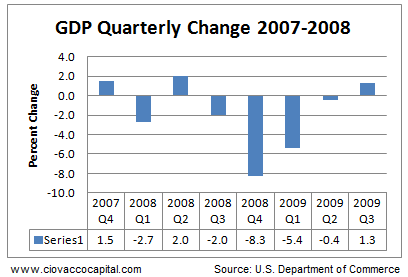 How About 1987?
The GDP figures in 1987 and 1988 did not align with the sharp drop in equity prices that occurred on Black Monday.