Today was a consolidation day in the S&P 500 also played through the SPDR S&P 500 ETF (NYSE:SPY).  There was minimal price give back given yesterday's huge surge.  I interpret this as just another sign of the current internal strength of this market.
The S&P 500 is poised for a revisit of 1200  and then eventually the old April 2010 highs of 2018.  The exact timing of this is of course very tough to be precise about, but I am going with the theory that it could happen before the November elections, possibly sooner.
Do I think we are going to go up in a straight line? Of course not.  But this uptrend could resemble the slow and steady 'trickle up' that we saw in the gold price before it was able to break out to life time new highs.
When and if the S&P 500 starts to inch above the 1218 highs, I do expect a much more massive upward surge in the market.  It will likely be a combination of final capitulation short covering, new buying and buy stops.  Ideally such a move would also come with massive topside volume.
The Dow Jones Industrial average confirmed a daily MACD histogram buy signal today.  The other indices are still playing catch up however.
I don't recall ever being so confident in my convictions as I am now.  The last time I remember being so confident was when the bombs were falling in Iraq in 2003 and the market blasted higher after a long low volume triple bottom.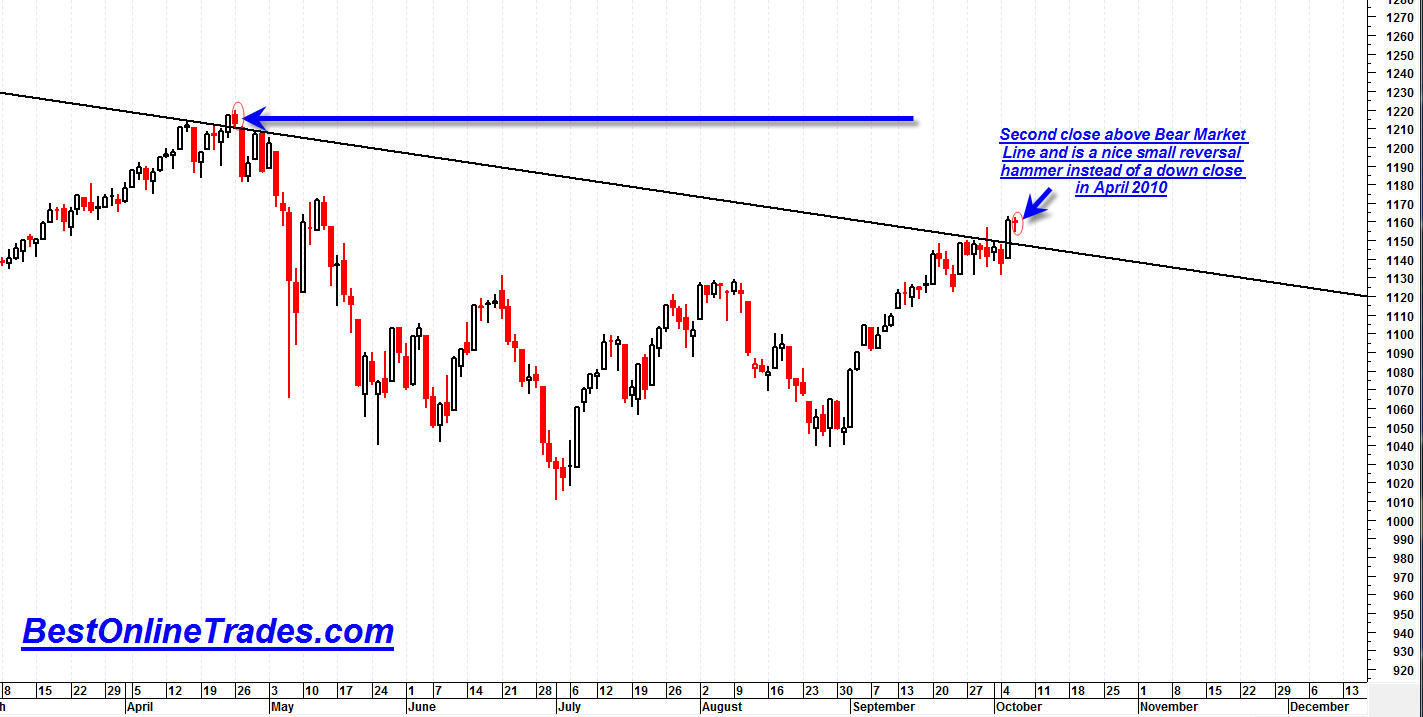 Having said that, I still expect there to be a reaction at the 1173 level and the 1185 and 1215 levels.
The market is on track to create a bullish confirmed monthly MACD histogram buy signal.  It will be another few weeks before that can be verified but I think we have a good shot at it by end of October.
Written By Thomas Carreno From Best Online Trades 
BestOnlineTrades covers many different aspects of trading, from commodities to stocks, from indices to ETF's.