Chris Ciovacco: It has not been difficult to find "as long as the Fed is in charge, we will never have another serious correction"comments in recent weeks. The July 31 selloff in risk assets may have brought some back closer to reality. Key points regarding the real world and investment stress: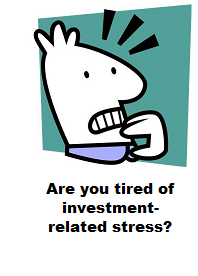 If you are relatively new to the investing world, you may not have a realistic reference point to understand how painful stock market corrections can be.
A trip down memory lane of market corrections (1982-2014) reminds us of what a typical year in the stock market can look like.
Is there any way to reduce stress related to the fear of a correction or bear market?
A Trip Down Correction Memory Lane
Since weekends offer an opportunity to study markets and improve our approach to investing, it may be helpful to take a quick refresher course on stock market corrections. We will focus on two questions:
How far can stocks drop?
How long can corrections last?
Sample of Corrections 1982-2014
In 1984, stocks dropped 14.63%. Unlike the multiple-day pullbacks in 2013 and 2014, this correction lasted two hundred and eighty-eight calendar days (288).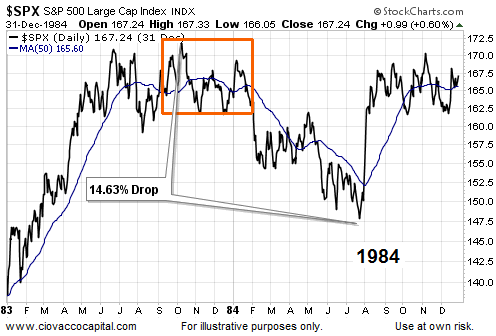 The 1987 stock market crash occurred within the context of a bull market, and the bull market resumed relatively quickly. Therefore, it is relevant to our correction study and 2014.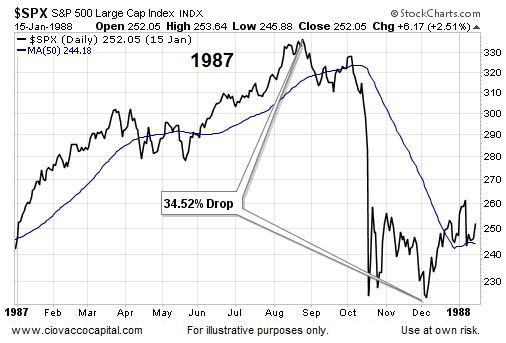 In 1990, stocks corrected sharply, dropping 20% over eighty-seven calendar days.