From Streetwise Reports: Technical analyst Clive Maunds discusses the outlook for the dollar, euro and precious metals sector after the predicted major dollar breakout occurs.
Yesterday saw one of our most important predictions become reality–the dollar broke decisively out of its Head-and-Shoulders bottom. We can clearly see this breakout on the latest 6-month chart for the U.S. dollar index shown below. Fundamental reasons for this are believed to include the current (weak) trend to higher rates in the U.S., and perhaps more importantly, the euro starting to unravel if Catalonia succeeds in its push for independence from Spain. Whatever, this chart says the dollar index is going to advance to our target in the 97 area.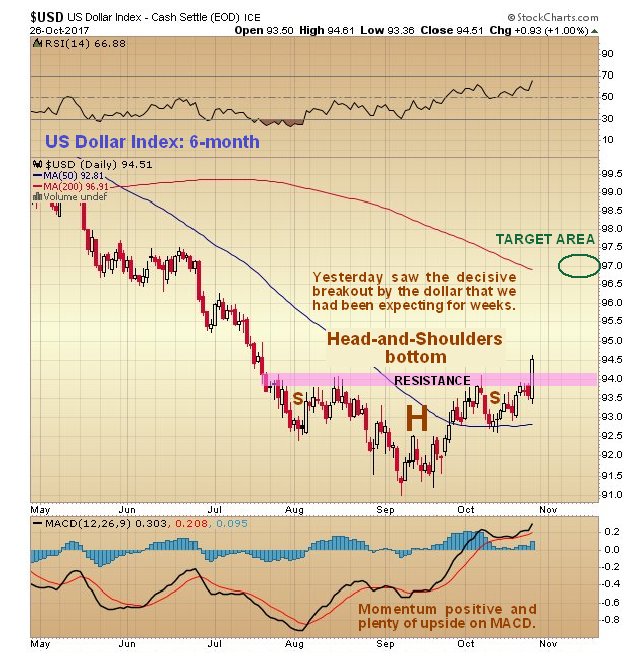 The importance and validity of this breakout is emphasized by dollar proxy
UUP
also breaking out yesterday on the highest upside volume for many months.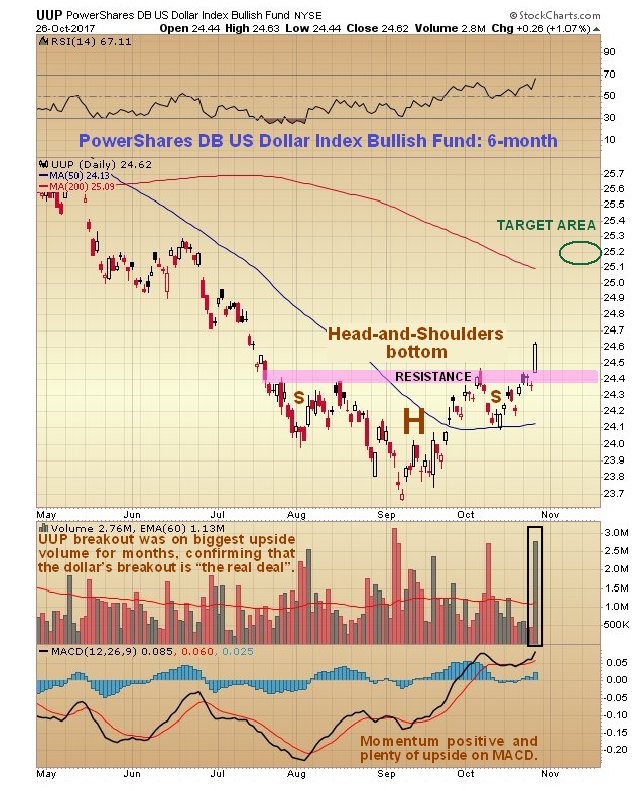 A big component of the dollar index is the euro, and not surprisingly the euro broke down from a Head-and-Shoulders top yesterday that is the inverse of the Head-and-Shoulders bottom in the dollar. The European Union is threatening to fall apart, and if Catalonia succeeds in breaking away from Spain, it is likely to close the lid on the euro's coffin.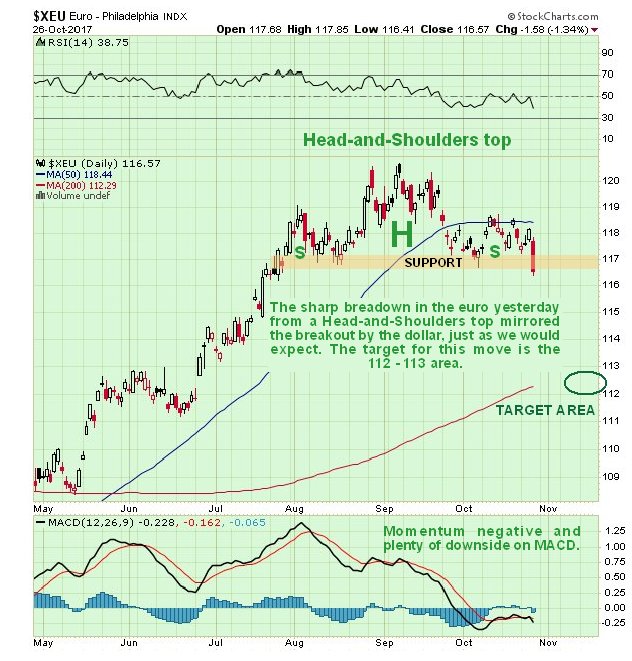 While gold and silver valiantly struggled to hold up yesterday, the same cannot be said of precious metal stocks, and the Market Vectors Gold Miners ETF,
GDX
, dropped away quite hard, so we can expect gold and silver to follow suit as the dollar rallies.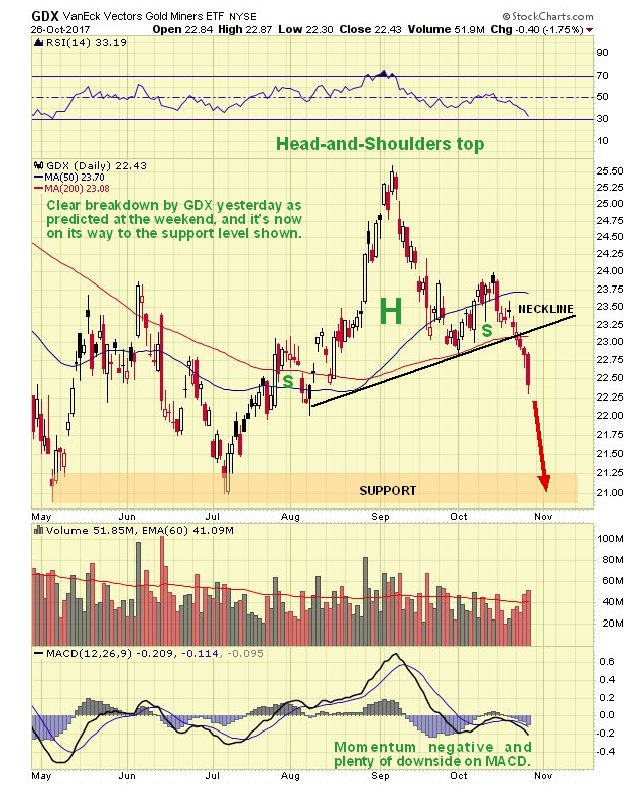 Finally the Gold Miners Bullish Percent Index shows that there is still quite a bit of bullishness waiting to be wrung out of the sector. Those long PM stocks should hedge their positions and the most cost effective way to do this is via Puts in something like
GLD
, which have good liquidity. With inverse ETFs you can be swindled out of your due gains as they often do not perform as they should. GLD November or December 118 or 119 Puts will serve the purpose. Or if you are nimble you can simply step aside and buy back cheaper when the dollar rally has run its course.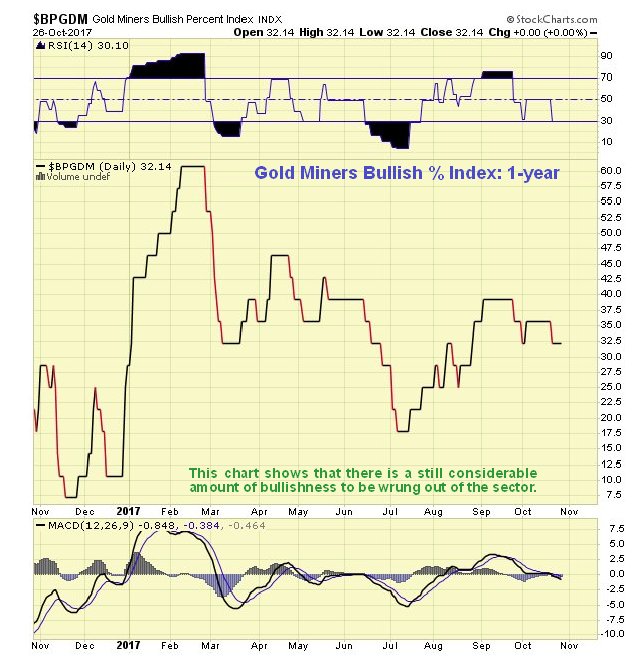 The VanEck Vectors Gold Miners ETF (GDX) fell $0.12 (-0.53%) in premarket trading Monday. Year-to-date, GDX has gained 7.89%, versus a 16.36% rise in the benchmark S&P 500 index during the same period.
GDX currently has an ETF Daily News SMART Grade of B (Buy), and is ranked #7 of 35 ETFs in the Precious Metals ETFs category.
---
This article is brought to you courtesy of Streetwise Reports.