Marshall Hargrave: Coal has been taken to the woodshed lately, but the better value opportunities might lie in this underrated part of the electricity industry.
Coal has been the real focus when it comes to electricity generation, and for good reason. In June, natural gas overtook coal in terms of electric power generation in the U.S., with 31% coming from natural gas compared to 30% for coal. Back in 2010, coal was generating over 45% of the power in the U.S.
Times are certainly changing in the U.S., opening the door for cheaper and more fuel efficient alternatives. And one of the most underrated alternative energy sources remains solar.
Four of the major U.S. solar stocks include SunEdison (NYSE:SUNE), SunPower (NASDAQ:SPWR), First Solar (NASDAQ:FSLR) and SolarCity (NASDAQ:SCTY).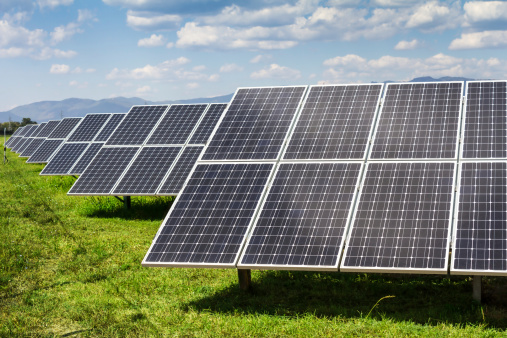 Solar has really been taking it on the chin over the last month or so. The Guggenheim Solar ETF (NYSEArca: TAN) is down 13% over the last month. This comes as SunPower is down 18% over the last 30 days, First Solar is down 15% and SunEdison is down 6%. Now could be the time to find some value stocks in the solar space.
The biggest solar stocks are likely the best plays. And that means U.S. companies. The U.S. players tend to have the best installation and development practices, and in many instances can offer financing. That's a key, as the market is still relatively small, with bank financing lacking.
Sunny Days Ahead
A couple of the most interesting ideas are SunEdison and SunPower.
The real catalyst for SunEdison is to extract more value from its "yieldco" setup. SunEdison formed a yieldco, TerraForm (NASDAQ: TERP), last year to create a more efficient structure for its assets, as well to help make acquisitions easier and cheaper.
SunEdison is already looking at more ways to maximize this setup, which includes setting up a structure that's akin to the master limited partnership industry – something that the company believes the market will better understand, which will lead to higher valuation multiples.
Don't forget that SunEdison is also tapping into the wind market. It acquired First Wind in another effort to attack the renewables industry.
Then there's the fact that SunEdison recently bought Vivint Solar, which is the nation's second largest solar installer. This boosts SunEdison's scale and reach in the residential and commercial space. SunEdison is also already in key emerging markets, where demand in areas like India and South America are on the rise.