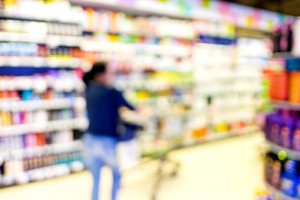 In the latest chapter of the Target vs. Wal-Mart story, Target's most recent earnings report far exceeded analyst expectations while Wal-Mart's most recent earnings report left much to be desired.
While Target is growing average transaction sizes and increasing store traffic, Wal-Mart seems to be struggling under the weight of its controversial wage increases, theft and issues with its pharmacy business.
Why such a disparity between the two?
One reason for Target's recent strength in the face of Wal-Mart's struggles is that Target has a secret weapon. Indeed, Target forged a partnership just a few short months ago that will pay dividends for both Target and its new partner for years to come.
Target's secret weapon, you may have guessed, is its new partnership with CVS Health (NYSE: CVS).
Target and CVS announced in mid June that Target would sell its entire pharmacy division to CVS, which will rebrand the roughly 1,660 Target pharmacies as CVS pharmacies and then operate them within Target's stores. CVS is also rebranding roughly 80 Target clinics as CVS-owned MinuteClinics.
The move makes a lot of sense for CVS, which generates a large portion of its revenue from the processing of pharmacy transactions, a function performed by its Caremark pharmacy benefits management division.
Meanwhile, Target raised $1.9 billion in cash through the deal and gets the added benefit of exiting the marginally profitable pharmacy business to focus on more profitable areas. Since CVS operates its own pharmacy benefits management business, it can operate the same pharmacies significantly more profitably.
The deal is truly a win-win.
Fast forward two months to the middle of August.
Tale of Two Retailers
It was then that both Target and Wal-Mart released their latest quarterly earnings, reports that told two very different stories. Wal-Mart explained away its poor earnings performance by claiming that, among other causes, worse-than-expected pharmacy margins hampered its overall performance.
Meanwhile Target, free of the burden of its low-margin pharmacy business and $1.9 billion richer, can continue to focus on signature lines of higher-margin categories like apparel, where Target has had strong results.
The genius of the deal becomes even clearer when you consider how unique the partnership truly is.
Wal-Mart could not simply establish its own partnership with CVS. Now that Target's roughly 1,660 pharmacies have put CVS in a commanding lead ahead of Walgreens Boots Alliance (NYSE: WAG) as the largest owner-operator of pharmacies in the country, the odds of antitrust regulators allowing such a deal between CVS and Wal-Mart are very low.
And I don't expect Wal-Mart to forge a try forging a partnership with Walgreens anytime soon. Frankly, without operating its own pharmacy benefits management division like CVS does through its Caremark division, Walgreens simply can't offer the same operational efficiency that CVS could.
It seems this deal was truly one of a kind, a win-win partnership that serves as Target's secret weapon against Wal-Mart while at the same time increasing the flow of business to CVS' pharmacy division and its pharmacy benefits management division.
Though I feel confident that Wal-Mart will find a way to thrive again, there's no denying that this is a great time to own shares of Target and CVS Health.
DISCLOSURE: I personally own shares of Wal-Mart.
This article is brought to you courtesy of Jay Taylor from Wyatt Research.