Diane Alter:   SpaceX founder and Chief Executive Officer Elon Musk took time out Jan. 5 from overseeing a rocket launch in Florida (which was ultimately postponed till Saturday) for an interactive "Ask Me Anything" (AMA) session on Reddit.
Musk, also CEO and founder of Tesla Motors Inc. (Nasdaq: TSLA), and cofounder of PayPal Inc., was peppered with questions from Reddit users. The online Q&A session – which can be viewed in full here – attracted more than 8,000 comments over a few hours. Questions ran the gamut from personal to technical to trivial.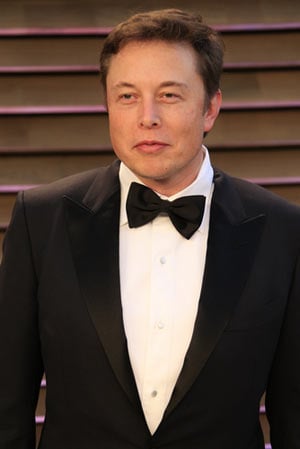 The bold, 43-year-old Musk, who currently boasts a net worth of some $8.3 billon according to Forbes, replied with frankness and wit. At times, he also admittedly improvised.
When asked about the odds of becoming successful, Musk originally said they were "maybe about 50-50." He later recanted and admitted, "I pretty much made that up. I have no idea :)" (Yes, Musk added the smiley face.)
Why did so many hop on to Musk's AMA? Musk is a visionary. He was at the forefront of the digital payments revolution with PayPal. He shook up the traditional auto market with Tesla's luxury electric car line. He has transformed space travel with SpaceX. Indeed, NASA awarded SpaceX a $2.6 billion contract in September 2014 to transport U.S. astronauts to and from the International Space Station.
Here are 23 facts about Musk, including gems from last week's AMA, to give you a good idea of who this entrepreneur really is…
23 Elon Musk Facts
1. Born Elon Reeve Musk on June 28, 1971, in Pretoria, South Africa to a Canadian-English Maye Musk and South African-born Errol Musk.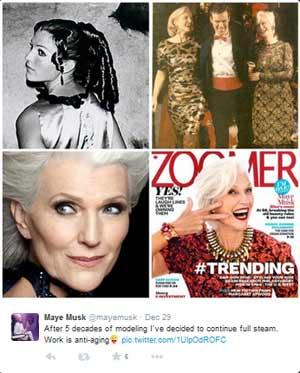 A playful tweet from Maye Musk on Dec. 29, 2014.
2. Maye worked as a fashion model and dietician; Errol was an electrical/mechanical engineer.
3. Musk has two siblings: brother Kimbal and sister Tosca.
4. Elon Musk's brother Kimbal is an entrepreneur, environmentalist, and venture capitalist who owns The Kitchen Café LLC – a nonprofit that brings outdoor vegetable gardens to community spaces.
5. Elon Musk's sister Tosca is an award-winning film producer and director. Her family feature "Country Remedy" won nine awards, including three for Best Picture.