Michael Robinson: If you couldn't get a piece of the largest IPO in history a couple of weeks ago, you were far from alone.
I think the Alibaba Group Holding Ltd. (NYSE: BABA) initial public offering will go down as the greatest wealth opportunity of a generation – but only about 4% of the $25 billion worth of stock went to individual investors like you.
As alluring as Alibaba and the white-hot IPO market can be, it's not a place to play unless you have the "connections" needed to access the best deals – or have a special "angle" to play.
I can't help you with the connections. But I can give you that special angle.
And that angle will give you access to the profits rolling out of Alibaba and the IPO market – but at a much lower level of risk.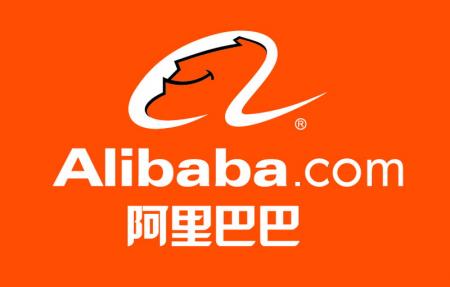 So today I'm going to show you a far better way to gain access to Alibaba's huge profit stream at a nearly 50% discount from the stock's current price – and at a much lower level of risk.
And I think you'll beat the overall market by some 80% over the next two years…
The Lifeblood of Silicon Valley
As a tech insider and someone who's watched and profited from IPOs for years, I know that Silicon Valley runs on IPOs. The promise of buckets of IPO cash is why venture capitalists back promising tech companies in the first place.
Not only that, but a healthy IPO market is good for stocks in general.
Bull markets like the one we're in run on fresh cash flowing in. And there's nothing quite like an IPO to keep investors buying stocks.
The good news here is the IPO market right now is the healthiest it's been in years.
According to Dealogic, the Alibaba IPO brought the value of deals so far this year to $69 billion. That's up 11.2% from the same period last year and puts it on pace to be the best year for IPOs in a decade.
In other words, Alibaba had a successful IPO in a great climate for new issues – and all that bodes well for the market as a whole.
But for retail investors, Alibaba represented three negatives.
First, it was hard to obtain shares. Second, retail buyers paid a premium to the offering price. Third, Alibaba's stock has been a mediocre performer since its launch.
Here's how the math works out. Alibaba had a high of $99.70 on its opening day, Sept. 19. A retail investor who bought at the high market price that day closed the session down about 7%.
And in the first week of trading, Alibaba remained below its $92.70 opening price, at one point off as much as 14.2% from its first-day high.
Now you know why I'm telling individual investors to stay away from Alibaba in its first six months of trading – and to follow that advice for most IPOs.
Just look at one highly hyped IPO from earlier this year. Since going public on March 26, shares of King Digital Entertainment Plc. (NYSE: KING) are down nearly 33%.
In cases like that, you get stopped out before the young stock stabilizes and begins its big move up.
How to Profit from the IPO Market in Just One Play
That's why I believe every investor should own the First Trust IPOX-100 Index Fund (NYSE Arca: FPX). This exchange-traded fund (ETF) gives you the great long-term upside from IPOs without all that short-term volatility.