The SPDR S&P 500 ETF (NYSE:SPY) is still trading in a large trading range and is taking the shape of a symmetrical triangle.  Volume was still very light today and no real conviction in either direction.
I still suspect that we are going to trade down once again to the apex of the triangle before making any firm decisions on a true direction.  I don't have a MACD histogram sell signal or even a bearish triple M yet, but that may occur during the next two trading days.
The alternative is that the (NYSE:SPY) quickly 'jumps the creek' right over resitance and trades higher above the range.  Possible, but looks unlikely for now.
The fact is that there is not much room left in the apex of this triangle and a decision is going to have to be made soon, perhaps by next week.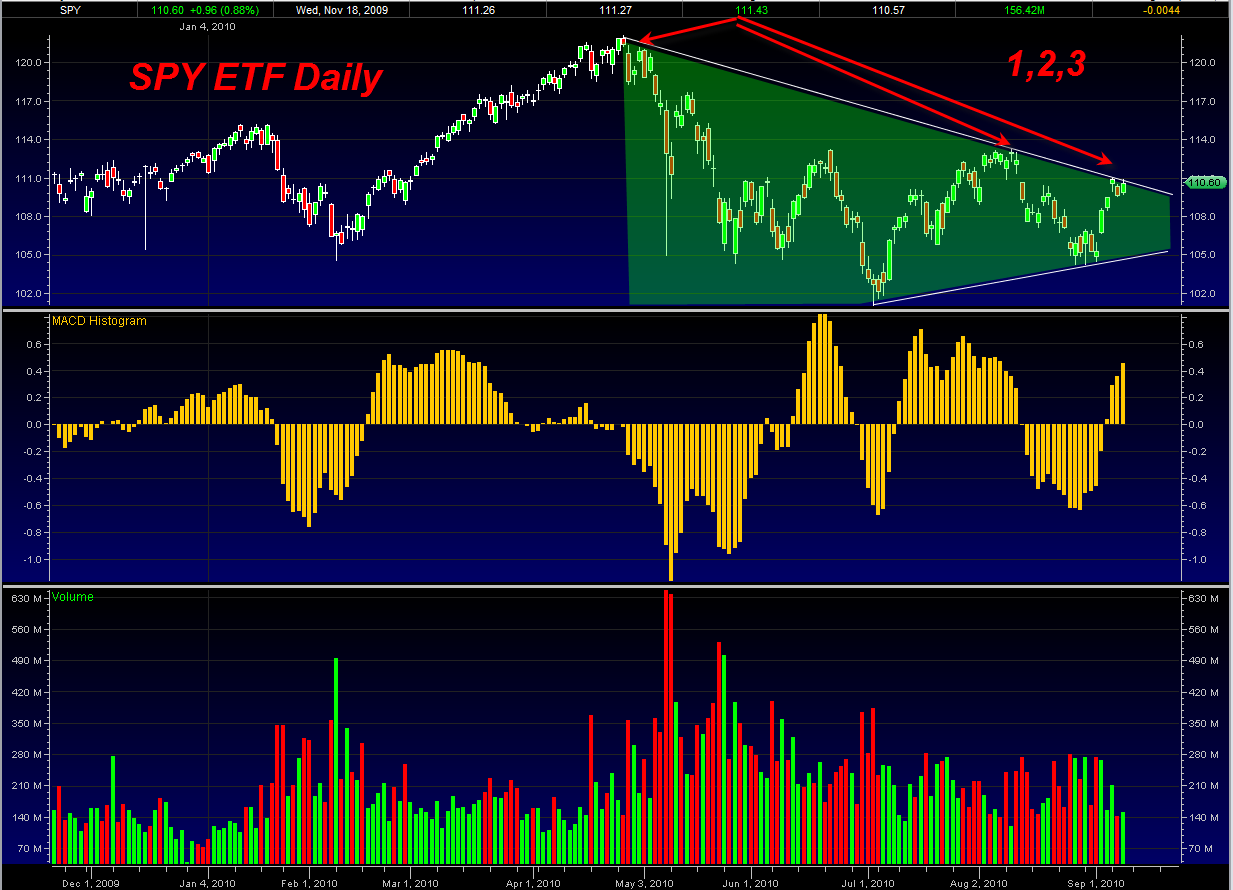 I have to say though that despite my bullish tendencies, the pattern that is shown in the chart below does not say definitively which direction the break out will be.  It will be nice to finally get an answer soon as it has become quite claustrophobic inside this large trading range.
Written By Tom From Best Online Trades
BestOnlineTrades covers many different aspects of trading, from commodities to stocks, from indices to ETF's.