David Zeiler:  Following Twitter Inc's (NYSE:TWTR) ill-received earnings report two weeks ago, there's been a lot of hate for TWTR stock on Wall Street.
Twitter stock, already beaten down from a high of $74 in December to about $45 in this year's tech swoon, briefly slumped below $30 last week before recovering somewhat. TWTR closed Monday at $33.94, up about 6%.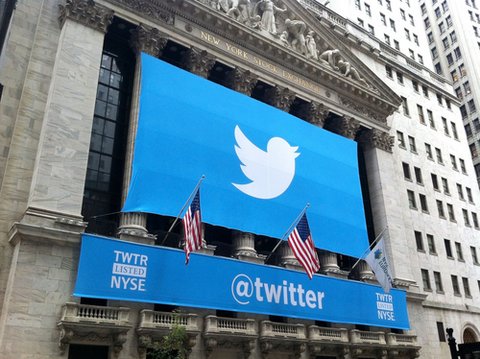 Twitter beat expectations on revenue, but posted another loss and sent investors to the exits with news that its active user base of 255 million grew by only 25%. That's down from 30% in the previous quarter and is the fifth straight quarter that metric has dropped.
Critics saw the slowing growth as a sign Twitter would struggle to make money going forward.
"Can they become a mainstream company? That's the open question," Ben Schachter, an analyst with Macquarie Securities, told Reuters.
Matters got even worse when the six-month TWTR lock-up period expired last week, allowing insiders to sell their shares for the first time since the IPO.
But despite the barrage of glum news, there is a chance TWTR stock could actually have a bright future. And the seeds of that future are in that very same earnings report that Wall Street hated so much.
While Wall Street focused on the slowing growth rate in Twitter's user base, it almost totally ignored the company's advertising numbers.
Ad sales overall were up 125% over the same period a year earlier, to $226 million, and international sales were up 183%.
According to eMarketer, Twitter's mobile ads, which are 80% of its sales, have grown global market share to 2.39% from 1.48% in 2012.
That's just one piece of the puzzle.
The other piece is that too many people have a mistaken notion of what kind of company Twitter really is. That's why they're convinced that Twitter can only be successful with a large and rapidly growing user base.
Here's where they're going wrong…