David Zeiler: Apple Inc. (NASDAQ:AAPL) is not a rash and foolish company, and neither is its CEO, Tim Cook.
So the general condemnation in the media of the possible purchase of Santa Monica, Calif.-based Beats Electronics for $3.2 billion by the Cupertino, Calif.-based tech giant seems a bit premature.
While the deal is not official, the news first appeared in the Financial Times and was quickly backed up by stories in most other major financial news publications. If true, which appears very likely, an announcement could come as early as next week.
AAPL stock barely reacted and was down less than 1% in mid-day trading.
Beats, which sells a very popular line of headphones and recently launched a streaming music service, was founded by hip hop legend Dr. Dre and renowned music producer Jimmy Iovine in 2008.
The deal would be the biggest ever for AAPL (the record is the $400 million acquisition of NeXT in 1997, which brought Steve Jobs back to Apple – the bargain of the century). But for a company that rakes in about $40 billion a year in profits and has more than $150 billion in cash, $3.2 billion is trivial.
Still, the question on everyone's mind is why.
There are lots of reasons it would be crazy for Apple to buy Beats: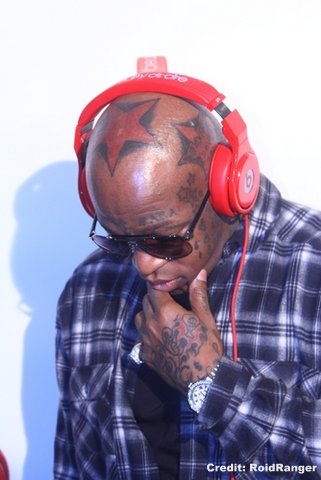 The main business of Beats is selling headphones; Apple hardly needs to drop a lot of coin for that. It already designs its own earbuds.
The Beats music-streaming service is relatively new and small with about 200,000 subscribers. And Apple already has an iTunes streaming service (though it hasn't exactly caught fire).
Beats has revenue of about $1.4 billion a year. AAPL has revenue of nearly $180 billion. The deal clearly doesn't work as a strategy to "buy growth."
Beats is a very hot brand, particularly among young consumers. But Apple is already one of the best-known and liked brands on the planet.
Apple is no stranger to acquisitions, but it has 

never 

made big, splashy acquisitions. And usually the smaller companies it buys have some sort of technology it plans to adapt. Beat doesn't seem to possess anything Apple doesn't already have.
Veteran AAPL analyst Gene Munster of Piper Jaffray had a typical reaction, sending out a note that said the acquisition "sounds like bad deal."
Munster said he'd rather see Apple spend its copious cash on something in the Internet services space such as Yelp Inc. (Nasdaq: YELP), Twitter Inc. (NYSE: TWTR), Square, or Yahoo! Inc. (Nasdaq: YHOO).