David Zeiler: As often happens, Jim Rogers is investing in places that most others will not dare to go.
Right now, Rogers likes several markets others are running away from – but his current favorite is Russia.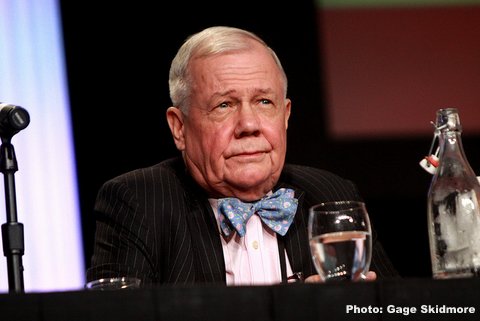 Russia? With all the tumult going on with Ukraine that has sunk the Russian ruble and tanked Russian stocks?
"That sounds wonderful, doesn't it?" Rogers told Maria Bartiromo on her "Opening Bell" program on FOX Business today (Tuesday). "I know your parents taught you to buy low and sell high. Russia is hated. It's probably the second-most hated after Argentina. It's got vast natural resources. It's got a freely convertible currency. I don't see any reason not to step in where there's blood in the streets."
Money Morning Chief Investment Strategist Keith Fitz-Gerald agrees with Rogers. In fact, Fitz-Gerald was urging investors to consider Russia more than two months ago.
"Don't get me wrong. I don't think Russia will be a cake walk," Fitz-Gerald said. "But there's going to be tons of opportunity, too. Even if you're early to the trade, the upside is hundreds of percent here. Despite short-term momentum against it, the country has significant potential."
Buying when things look their worst is just a good way to lock in some future gains, he said, "because prices often move much higher when things simply become 'less bad.'"
Figuring out how to play Russia is a bit more complicated. Jim Rogers said he owns shares of the Moscow Stock Exchange (MCX: MOEX), although buying it is a bit tricky for most U.S. investors because the shares only trade on the Moscow exchange itself.
Rogers said he owns Aeroflot (MCX: AFLT), which also trades on the Moscow exchange, as well as some ETFs he did not name. One ETF that exclusively tracks Russian stocks, however, is the Market Vector Russia ETF Trust (NYSE Arca: RSX).
Rogers also talked about two other little-loved countries where he's buying right now…