From Jon Markman: Leading tech stocks suffered a huge downside reversal Friday. Bears are thrilled. Many feel vindicated.
Despite Friday's drubbing, which spilled over into Monday's trading session, tech is still up big this year. In fact, the technology-heavy Nasdaq has led for the last four years.
But bears don't care. They are vested in the idea that tech is overpriced. Higher share prices just strengthen their resolve.
Unfortunately, they are breaking the most-important rules …
Markets are never wrong. Opinions often are.
This is something most investors learn the hard way. Jesse Livermore is widely considered the father of modern speculation. As the perhaps the most-prominent trader of the first three decades of the last century, he understood the importance of following trends — and letting the markets pick the winners and losers.
Many of the strategies we take for granted today are lessons learned and explained, sometimes painfully, by Livermore.
For years, bears have loved to hate graphics chip-maker Nvidia (NVDA). With the stock trading at $106 at the end of December 2016, MarketWatch reported a 60% spike in the number of shares that short-sellers borrowed. It even highlighted the notes of one famed short-seller. His price target was $90.
On Friday, shares of the semiconductor savant swung 6.4% lower. Trading volume swelled to four times the daily average. Bears finally had something to cheer about. Except the closing price was $149.60. In fact, shares have not traded below $95 in 2017.
No matter, bears warn: Demand for chips could plunge.
On Friday, I came across a note in my Twitter feed. Jim Rogers is predicting the worst crash in our lifetime. Rogers is rich and clever. He also knows how to turn a phrase, so he's often quoted in the media.
"[The crash] going to be the biggest in my lifetime, and I'm older than you. No, it's going to be serious stuff," he told Business Insider.
That is a great line. Except, in fairness, Rogers has used it before. Many times before. Here it is in 2016 and 2015. Reasonable facsimiles during 2014, 2013 and 2012 can be found here. This is the 2011 version.
I don't mean to pick on Rogers. He is a rightly famous investor. He co-founded the Quantum Fund with George Soros. And I have no idea whether he has actually been short U.S. stocks. He may simply be avoiding exposure, or talking the game without playing it. He could be successfully invested elsewhere.
My point is, the best strategies provide immediate feedback.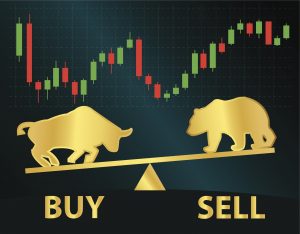 As an investor, you need discernible data. Earlier is better than later. You want to know if your strategy is working. If so, you should be encouraged to add to it. You also want to know when you are wrong. If so, there is only one course of action. Stop being wrong.
The investment error committed by most bears is rationalization.
When they short a stock at $106 and it rallies to $127, they do not see a 20% loss. They do not see a failed strategy. They see an irrational market. The greater the advance, the greater their delusion. The damned market is crazy, they complain.
However, it is not the "market" that is crazy.
Livermore understood price was vital. There was never a good reason to ignore it. Price told him when he was right, and when he was wrong. Price kept him away from short positions for strong stocks. It also kept him long stocks behaving well when others took premature profits.
I started telling my members about Nvidia two years ago. Staying long a strong stock is harder to do than most people think. You need to constantly reassess your point of view. And you must ensure its price has not gotten too far ahead of the fundamentals. In other words, you need to be ready to sell … but not overreact to short-term concerns.
I still think Nvidia is reasonably priced despite its recent run. And it deserves a place in aggressive growth investors' portfolios. That's thanks to its unique place at the forefront of artificial intelligence, data-center servers, video gaming and autonomous cars. Yet holders must still keep a stop in mind in case bears get the upper hand.
Flexibility, foresight and patience do not normally go together in a single personality. But Livermore taught us that successful traders must learn to act firmly amid ambiguity.
The Vanguard Information Technology ETF (NYSE:VGT) was unchanged in premarket trading Wednesday. Year-to-date, VGT has gained 18.39%, versus a 9.40% rise in the benchmark S&P 500 index during the same period.
VGT currently has an ETF Daily News SMART Grade of A (Strong Buy), and is ranked #2 of 54 ETFs in the Technology Equities ETFs category.
---
This article is brought to you courtesy of Jon Markman\' s Pivotal Point.