This new gold miners ETF is perfect for precious metals investors.
Selective stock picking is more relevant than ever in this space, as the cyclical bear has pummeled precious metals.
This deliberate approach to designing the new Sprott Junior Gold Miners ETF is likely to make it a clear cut above its competition.
Here's a look at the APLS ETF Trust Sprott Junior Gold Miners ETF (NYSE Arca: SGDJ).
Why the New Sprott Junior Gold Miners ETF (SGDJ) Is a Buy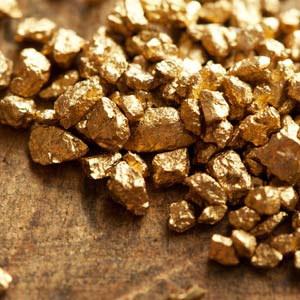 Together with Zacks, Sprott designed the Sprott Zacks Junior Gold Miners Index.
It emphasizes more advanced-stage junior miners than its closest competitor, the Market Vectors Junior Gold Miners Index.
That's because Sprott and Zacks don't consider it effective to passively invest in microcaps.
Sprott's new ETF tracks this index. The index selects from a pool of 30 to 40 companies with market caps ranging from $250 million to $2 billion.
According to John Ciampaglia, head of ETFs at Sprott, early-stage companies demand technical and qualitative evaluation that a rules-based index cannot properly accomplish.
Instead, the index Sprott co-developed with Zacks prioritizes junior and intermediate producers ahead of early-stage exploration companies whose rate of success is historically very weak.
The Sprott-Zacks index favors two characteristics: companies with the most robust revenue growth and price momentum.
Thus far, these have been the best predictors of successful performance in the junior gold mining space.
This approach contrasts with the majority of existing gold miners ETFs in the marketplace.
They tend to focus more on a market-cap-weighted approach when constructing the underlying indices.
The Sprott-Zacks Junior Gold Miners Index also has the flexibility to include junior silver miners, assuming they too meet the same criteria as is required of the gold miners.
It makes this a great play on both gold and silver.
So, is the new Sprott Junior Gold Miners ETF right for you?
If the risk fits your portfolio goals, this is a way to profit from rising gold and silver prices.
There are some risks. Right now, SGDJ is still very young, having only been trading since late March.
Consequently, its total assets amount to just $13.3 million, and its average volume sees about 25,000 shares traded daily.
If its sister ETF (the Sprott Gold Miners ETF [NYSE: SGDM]) is any indication, SGDJ could well be on its way to a significant position in the marketplace.
In just its first five months, SGDM grew to $100 million in assets.
Today, that figure has already doubled to an impressive $200 million.
If you decide that SGDJ has a place in your portfolio, I do suggest that you give it a little more time in order to grow its assets and trading volume.
But with Sprott at the helm, that may not take very long at all.
Written By Peter Krauth From Money Morning
We're in the midst of the greatest investing boom in almost 60 years. And rest assured – this boom is not about to end anytime soon. You see, the flattening of the world continues to spawn new markets worth trillions of dollars; new customers that measure in the billions; an insatiable global demand for basic resources that's growing exponentially; and a technological revolution even in the most distant markets on the planet.And Money Morning is here to help investors profit handsomely on this seismic shift in the global economy. In fact, we believe this is where the only real fortunes will be made in the months and years to come.