Jim Bach: The price of silver is up for the sixth week in a row, refusing to languish in the summer doldrums, which have historically kept the white metal from sustaining rallies into July and August.
At Thursday's close, the spot price for an ounce of silver traded at $21.47, up 1.3% on the week, and up 14.5% since early June when it bottomed out and started its rally. Silver hasn't traded this high since March, when it began a nearly three-month-long bearish cycle.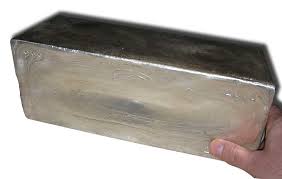 Additionally, the iShares Silver Trust (NYSEARCA:SLV), an ETF that gauges the performance of silver, is up 2% on the week, and theProShares Ultra Silver ETF (NYSEARCA:AGQ) is up 4.1%.
This week, silver got a boost with the release of minutes from the June meeting of the U.S. Federal Reserve's Federal Open Market Committee (FOMC). The minutes reaffirmed the Fed's muted tenor on the timing of interest rate hikes.
When interest rates are higher, it works to push down inflation, which makes silver less attractive as an investment. Investing in silver is a strategy generally used to hedge against rising prices and a weaker dollar. Without any explicit signal as to when interest rates will rise, coupled with the expectation that they will stay low for a considerable period, investors are sticking with precious metals in an economic environment that grows more conducive to inflation by the day.
Silver is usually highly correlated with gold and prices move in similar directions. When investors flood into gold on fears of inflation, silver – which trades at a substantially lower volume – gets a residual lift by liked-minded investors.
Money Morning Resource Specialist Peter Krauth said he can see inflation rising to 3% by the end of the year, which will only work in silver's favor.
"Could inflation get out of hand? There's a strong possibility," Krauth said. He added that while it's still too early to tell, the current spikes in silver could be "signals that inflation is becoming entrenched."