Long-time investors know that the summer months are usually down that is why they call it the summer doldrums when investors go on vacation and price and volume levels usually decrease.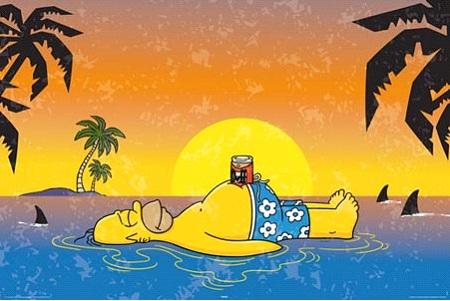 July was unique in that you had a very strong US dollar due to the collapse of the currencies in China, Turkey, and Venezuela. A rise in the US dollar coincided with a record short position on gold not seen since the end of 2015 and major retail funds liquidating their precious metal positions. This triple whammy caused a capitulation in gold below $1200 per ounce this summer and new lows for most major miners including Goldcorp (GG), Barrick (ABX), and Newmont (NEM). The junior miners (GDXJ) were hit even harder with many stocks hitting new lows.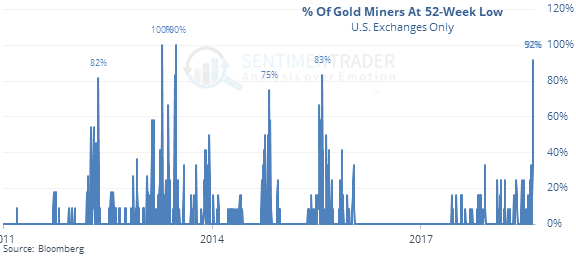 One way to go poor in investing is by following the masses. The consensus opinion is usually wrong at turning points. The last time we saw this record short position in gold was at the end of 2015 before a powerful rally. The record short position is actually now even greater than the end of 2015 and coincides with the tech bubble in 2000 when gold was under $300 an ounce.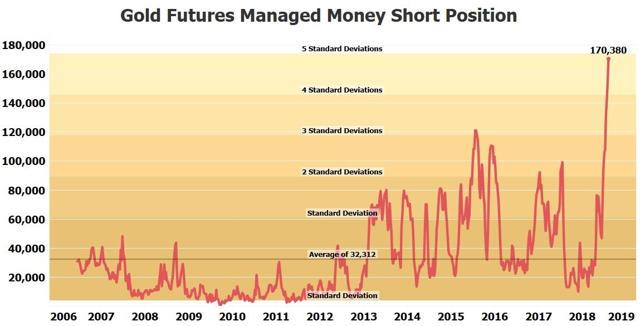 In addition to this record short position, we are witnessing retail funds leave the precious metals space most notably Vanguard. Short selling combined with huge funds liquidating has caused a short-term panic. Investors know that new uptrends begin after a climax bottom or selling capitulation. Recent volume spikes in early August may have signaled that the selloff peaked.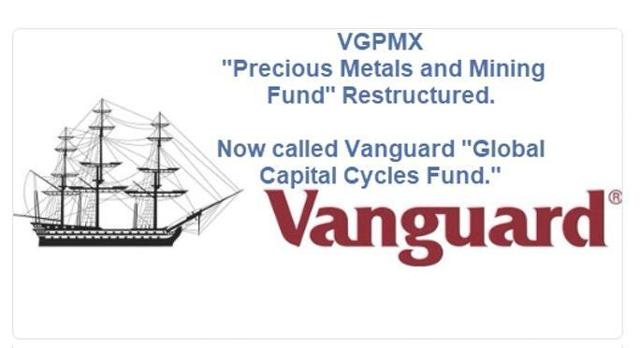 What does this record short position and precious metals fund liquidation mean to smart contrarian value gold investors?
---
The SPDR Gold Trust ETF (GLD) fell $0.17 (-0.15%) in premarket trading Monday. Year-to-date, GLD has declined -8.43%, versus a 8.20% rise in the benchmark S&P 500 index during the same period.
GLD currently has an ETF Daily News SMART Grade of B (Buy), and is ranked #1 of 35 ETFs in the Precious Metals ETFs category.
---
This article is brought to you courtesy of GoldStockTrades.com.