Michael Robinson: With U.S. stocks at all-time highs, and the current bull market now long in the teeth after celebrating its fifth birthday in March, folks are wondering where prices can go from here. After all, U.S. growth is still anemic, the U.S. Federal Reserve is rolling back its market assistance, and corporate profits aren't all they could be.
Granted, there will be periodic corrections and unpleasant events that will "shock" the markets into temporary downturns.
But I believe the conditions now in place could foster a bull market that could last 18 to 20 years.
Much of it will be fueled by tech investing and innovation.
And the investors who take advantage of it will have a shot at life-changing wealth.
Today I'm going to show you the five catalysts that I believe will fuel this dramatic run. And I'm also going to show you how to go along for the ride.
But if there's one lesson you should take away from today's discussion, it's this: In a generational bull market like this one, you should always have money at work in the market.
But it has to be at work in the "right places"…
Nothing Threatens This Bull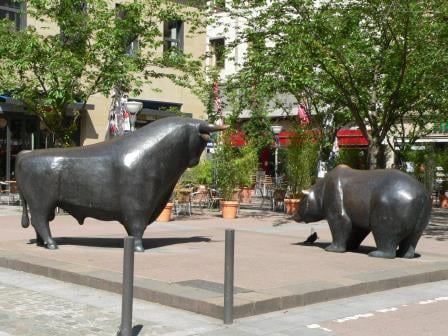 As you might imagine, generational bull markets are rare.
Most bull markets last about five years before there is a correction. But with a generational bull market, stocks not only rebound to reach their previous high but go on to set new records.
Between January 1960 and October 1968, the Standard & Poor's 500 Index rose 87%. But then it went into a decline that lasted until the early 1980s. By January 1980, the market had only climbed back to break even.
Then came the generational bull market that started in January 1982 and ran until January 2000. Even accounting for the 1987 market crash, this was a great ride for investors.
During that period, the S&P 500 rose from nearly 103 to about 1,500 for an astounding 1,268% gain. After the decline in 2000, it took seven years for the market to get back to break even, only to retreat again with 2008-Great Recession.
The current bull market dates back to March 2009, when the S&P 500 hit an intraday low of 666.79. Since then, it's reached heights of 1,968.17.
That's a 195.1% gain.
But I think that's just a start.
Today, a unique set of conditions is in place to take this five-year trend on a long ride.
I call them my Five Generational Bull Market Catalysts. You might call them your road map to wealth over the next couple of decades.